Stanford's Kappa Alpha Order chapter, for many years, has been a launchpad for successful athletes in professional sports and the Olympic Games. Men like Water Polo legend Tony Acevedo (Stanford '02) have been synonymous with KA values of excellence and brotherhood both on the field or in Acevedo's case in the pool, and in the Order. Not since NBA veterans Jason and Jarron Collins (Stanford '01), however, have a set of both family and KA brothers competed in their sports grandest stage. Until last year that is.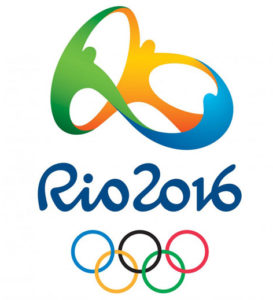 Erik (Stanford '09) and Kawika Shoji (Stanford '07) did just that and more this past summer when the pair competed for the U.S. Men's Volleyball Team at the Summer Olympic Games in Rio de Janero, Brazil. For theirs and their teammate's efforts, they were awarded the bronze medal. The bronze gives the U.S. men a fifth Olympic medal all time, adding to that gold from 2008, golds in 1984 and '88, as well as bronze in 1992.
But the Shojis are no stranger to hard work and success.
For the championship-heavy Stanford, the athletic program had only captured one men's volleyball championship in its history—in 1997. In 2006, the record was 4-24. In 2007, Kawika's first season brought a 3-25 record. 2008 it was 17-11; 2009 it was 19-11. And then in In 2010, with both Erik and Kawika playing together (and a few more KAs on the team) the Cardinal racked up 24 wins to lead the team to the school's second national title.
Today, only six of the 2016 Olympic team remains on the current men's team—including both Shojis. Kawika is now the team captain. They recently placed fourth in World League play while missing four of their normal starters.
The Kappa Alpha Journal caught up with the Shojis to discuss the Olympics, their thoughts about KA, and to give a little advice to other brothers across the Order.
On KA and Stanford
What drew you to KA in college?
KAWIKA: The house was a big family. Many of our friends and teammates were a part of KA, but we met many new people as well, and the guys mingled so well together. It was a fun atmosphere.
How was it juggling athletics, academics, and KA involvement, when you were at Stanford?
ERIK: At first juggling all of these things was challenging because you I wanted to be able to do all three things at once. Obviously this was impossible so I had to prioritize and figure out when I could do one thing without hurting the other. Having KA activities provided a way to de-stress when athletics and academics were tough.
Was there a major confluence of your Stanford Athletics success and Kappa Alpha Order?
ERIK: We won the NCAA men's national championship in 2010. 15 members of our team were in KA at that point!
Do you still keep in touch with your KA brothers? If so, who and do you return to campus?
ERIK: Yes I do! Most of them were volleyball teammates but we are still great friends and often chat about our days in KA. I have not been able to return to campus many times because of my volleyball schedule but I look forward to the days where I am able to visit.
On the Olympics
Did you know you'd be going to the Olympics one day?
ERIK: I had the dream of going to the Olympics throughout college but I never actually knew if I would be able to accomplish that goal. After Stanford I began playing professional volleyball in order to improve and work towards that goal of playing in the Olympics.
Share about the process, or your individual journey, to join Team USA.
ERIK: My first full, official summer with the national team was in 2013. I competed with the youth and junior national teams before that but 2013 was the first year with the Olympic team.
KAWIKA: Most people don't see or understand the sacrifices that go into an Olympic run. For volleyball players, we spend 8 months a year overseas playing professionally and honing our craft for the national team summer season. We spend a ton of time away from family and friends and often miss important events like weddings, baby births, and holidays for our careers and Olympic dreams. It really is a four-year long process with very little down time. I like to lead a balanced life away from the gym in order to manage the stress and grueling process. I like to read in a cafe, explore historical areas in my home city in Europe (currently Novosibirsk, Russia), and keep up with my favorite TV shows. This balance keeps me going.
Do you have any great stories from your time in Brazil that you'd like to share with KAs everywhere?
KAWIKA: Of course winning a Bronze Medal was the best story, especially after we started 0-2 and needed to beat the home team and favorite Brazil to keep our tournament hopes alive after just the first few days. We went on to win 3-1 and make it out of pool play to give us a chance for a medal.
Here is a good one away from the volleyball court. One evening after dinner a few of us took a walk through the park in the middle of the village and randomly ran into Novak Djokovic (Serbian professional tennis player), who was stretching by himself. We decided to ask him for a photo, and he agreed and proceeded to tell us all about the Serbian volleyball team. He knew his stuff! This was a great example of the atmosphere in the (Olympic) village. All of the athletes, including the most famous ones, were excited to be in Rio and were excited about participating in the world's greatest sporting event. We were all experiencing it together and mingled in the positive environment.
Did you interact with or see other KA alumni at the games?
KAWIKA: Yes, we saw the Water Polo guys a lot, including Tony Acevedo. I think there were one or two more KAs on the water polo team. It's really cool to know there is such a great history of Stanford KAs in the Olympics.
What is the best advice you have to a young KA, athlete or not, on being successful?
KAWIKA: In my opinion, if you give your absolute best to achieve a goal, you can consider yourself successful, no matter the end result. If you always give your best effort, you'll more often achieve that goal as well.