Serial entrepreneur Jim McKelvey, Sigma Phi Epsilon (Washington- St. Louis '87), thinks you shouldn't focus too much on money. "The advice I give and have always personally followed is do something you care about," McKelvey said. "If you look at money as a motivator, it is really not that powerful. But if you care about a problem, that problem can pull you out of bed at five in the morning every day."
McKelvey is best known for solving the problem of mobile payments. He co-founded Square in 2009 along with Twitter CEO Jack Dorsey. Their company is responsible for the ubiquity of small credit card readers that connect to cell phones and other mobile devices through an audio jack.
Despite the fame and attention McKelvey has received because of Square, his career has included a series of startups — seven in total, with six still in operation. McKelvey's businesses range from a venture capital firm to a glass blowing studio to a nonprofit working to transform the economy in his hometown of St. Louis. His most recent company, Invisibly, is attempting to save the publishing industry by making quality journalism and online content profitable for its creators, not just the middlemen who aggregate and distribute it.
The education of an entrepreneur
McKelvey was likely destined to be a creator of things, intent on solving problems. His father, James McKelvey Sr., provided plenty of inspiration. He was a pioneer in the field of polymer processing for DuPont and later became a chemical engineering professor and dean at Washington University in St. Louis.
When the younger McKelvey enrolled at his father's university in 1983, he started out studying economics. However, his wide-ranging interests meant that his freshman course load included a computer science class. McKelvey says the textbook — written by his professor — was so terrible he decided he could write a better one himself. His attempt, "The Debugger's Handbook: UCSD and Apple Pascal," was published when McKelvey was just 19.
For the rest of his college career, McKelvey's reputation often preceded him, especially in the engineering school. His solution to a bad textbook was seen as an advanced demonstration of the problem-solving mentality the school encouraged.
In his second semester, McKelvey found SigEp. "The people who were in the Fraternity were extremely high-achieving, super guys," he said. "It was just a group you wanted to be part of." To this day, many of McKelvey's close friends are men he met in the chapter. He says they keep him grounded and remind him not to take himself too seriously — an ability that McKelvey believes is critical to success.
McKelvey decided to live in the chapter house his sophomore year, and he remained busy with a heavy course load. He ended up pursuing degrees in both economics and computer science.
Ultimately, the polymath found his way into a glass blowing class. The course fulfilled a degree requirement, but a casual interest quickly turned into a passion and later a way to earn money. Nearly two decades after graduating, McKelvey published a textbook for glassblowers, "The Art of Fire: Beginning Glassblowing." The book, now in its second edition, is the leading textbook on the subject.
"He doesn't do anything poorly," chapter brother and fellow entrepreneur Howard Lerner, '87, told St. Louis Magazine. "I've sat next to him while he's flown a plane, I've been in a Bikram yoga studio with him, I've sat with him while he's done math — and the guy doesn't do anything wrong."
A series of startups
Early in his career, McKelvey used his glass blowing skills — creating works like bowls and bathroom faucets — as an extra source of income and a way to offset lean years common to bootstrapped startups. In addition to supplementing his income, McKelvey's glass blowing business provided the inspiration for Square.
In 2008, McKelvey was brainstorming business ideas with Twitter co-founder Jack Dorsey. At 15, Dorsey had interned for McKelvey's second startup, Mira. The company, still in operation today, began as a seller of PC software in 1989, but it had to survive several pivots as the internet expanded and people's technology needs changed.
Despite his young age at the time, Dorsey had been instrumental in helping McKelvey navigate one of those important transitions. "The first project I gave to him came back perfect. The second project I gave to him came back perfect. By the third project, I started noticing the trend. And my immediate thought was, 'I wonder how much this guy is capable of,'" McKelvey recalled. "By his second year, he was running a team of 30-year-olds. And he was, I think, 16 at the time."
Dorsey went on to co-found Twitter and lead the company as CEO. He reconnected with McKelvey in 2008 after the onset of the global financial crisis and the end of his first term as Twitter CEO. (Today, Dorsey is CEO of both Twitter and Square.) McKelvey recalled that Dorsey had to explain to him what Twitter was at the time.
One day, McKelvey was venting to Dorsey about a $2,500 sale he lost because he was unable to accept an American Express card at his glass blowing studio. He was trying to sell a glass bathroom faucet to a woman in Panama, but he didn't have the ability to accept payments other than cash, check, Visa and MasterCard.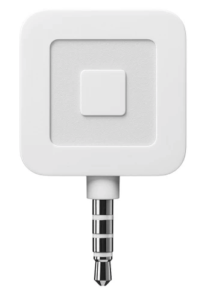 It was a breakthrough moment for the pair, who recognized that all of the technology required to streamline payments for small businesses already existed. The parts had simply not been arranged correctly. McKelvey tackled the hardware, and Dorsey developed the software. By the end of 2009, Square was launched.
McKelvey said he got his first hint at how successful Square would become when a cab driver in New Orleans pitched him on his own product. The driver, unaware of McKelvey's connection to Square, was enthusiastically telling him about the mobile payment system. "That was the day that I thought, 'Oh boy, this thing is going to go big,'" recalled McKelvey.
In 2017, Square — now a publicly traded company — reported $984 million in adjusted revenue. The company projects it will break past $1 billion in 2018.
Despite the massive success McKelvey has seen with Square and his record of starting successful companies, he's quick to note that he doesn't have all the answers. "I'm almost always the co-founder," he said, emphasizing the "co-." "I'm always part of a team."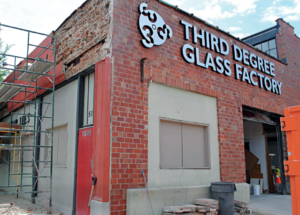 McKelvey looks for business partners he can trust, whose skill sets compliment his. When there is a disagreement about the direction of the company, McKelvey says he'll explain his position but relies on the judgment of those he's chosen to do business with. He acknowledges that there are often situations where he could mandate his will. "But that would be stupid," he said. "I typically let them make the call. I generally don't override the people I'm working with."
There is one area, however, where McKelvey can come across as inflexible: quitting. It is something he says he won't consider, and he has been willing to make the sacrifices required to keep pushing his businesses forward.
"Failure with a startup is really a question of the entrepreneur giving up," he said. "Now you can say, 'Well if we don't have funding, we have to let everybody go.' But in many times, I've had my company reduced to me. It doesn't die until you quit, and I just never quit."
Solving problems that matter
McKelvey may be more persistent and even more skilled than his competitors in the business sector, but it is the "why" behind his ventures that continues to propel him forward. In addition to developing highly profitable solutions for small businesses, McKelvey has approached larger societal problems with the same entrepreneurial focus.
After an acquaintance's son was murdered while delivering pizzas in north St. Louis, McKelvey became resolute about addressing high rates of unemployment and poverty in the area, issues he sees as drivers of violent crime.
People said, 'Oh, it is impossible to do that.' No, it's not! And I know it's not impossible because I know how to do it."
In 2013, he co-founded LaunchCode, a nonprofit that helps people retrain as computer programmers and land higher-paying tech jobs. In addition to reducing unemployment and helping St. Louis residents train for better jobs, LaunchCode is making it easier for businesses to remain in the area.
When McKelvey and Dorsey started Square, they had to move to California in order to find the talent they needed to grow the company. That's a problem he thinks LaunchCode will solve. "I believe that we'll actually create a talent surplus, then you'll start to see companies moving to this region to take advantage of that surplus," McKelvey told business and economics radio show "Marketplace" in 2013.
So far, LaunchCode has helped more than 1,000 people land technology jobs and apprenticeships. Fifty-two percent of them were previously unemployed. LaunchCode is now partnering with more than 500 companies to place newly trained computer programmers, and it has extended its footprint into Kansas City, South Florida and the Tampa Bay area.
In addition to helping people retrain for better careers, McKelvey is investing in higher education at his alma mater. In 2016, he pledged $15 million to build the school a new computer science and engineering building that will be named after his father.
McKelvey is passionate about education and advises others to learn how to build things, especially if they are interested in entrepreneurship.
"The greatest thing you can have as an entrepreneur is control of the product," McKelvey said.
Even McKelvey's wife, Anna, a former attorney who speaks six languages, has retrained as a coder. She's now a self-proclaimed "digital media arts geek," and it is likely that the couple's 7-year-old son, Jimmy, inherited the "maker gene" himself. A true digital native, he benefits from having parents who can teach him how to use technology as a creative tool. He also spends time making things the old-fashioned way with his father at Third Degree Glass Factory, the glass arts studio and education center McKelvey co-founded in 2002.
Reflecting on how design, computer science and engineering skills have been important in his own career, McKelvey offered Square as an example.
"People said, 'Oh, it is impossible to do that.' No, it's not! And I know it's not impossible because I know how to do it, because I've been trained as an engineer and I know how to do math and I know how to build things. And Jack knew what was possible," McKelvey said. "You put those skills in your own hands, you'll be much better as an entrepreneur."
The next chapter McKelvey has now turned his attention to another problem; and, as he's said, it's a big one: saving journalism. His new company, Invisibly, is working to fix the broken business model that currently supports the online publishing industry.
If he's successful, the for-profit business has the chance to make a profound impact on the world and especially on Western democracies where quality journalism is an essential component of an open and free society.
"The problem is how we create and sell content online. And if you look at the world right now, the people who make the things that we watch and read are not earning most of the money," McKelvey said. "Most of the money is earned by middle men, this intermediary group that doesn't actually produce anything."
Two of the biggest middlemen are Google and Facebook, companies that often win the lion's share of advertising revenue generated from a user's engagement with online content — content that these companies aggregate but do not create.
"It is as if the realtors make all the money and homebuilders don't get paid," McKelvey said. "And if you don't pay homebuilders, and all the money is in just selling the house, well eventually you're not going to have any houses. So what I'm concerned with right now is that as a society we will be really in trouble if we don't figure out a way to get the people who build more money."
Invisibly will automatically track the content people view online and offer them a chance to pay for ad-free content or to select ads that are more relevant to their interests. Either way, he has promised publishers 100 percent of the revenue created by their content. And to advertisers, he's promising the opportunity to be more strategic about their audience, as well as the ability to engage in two-way conversations with potential customers who are likely a better fit for their product or service.
More than 1,500 publishers have already signed up as early adopters. Big names include Warner Brothers; newspaper companies McClatchy and Lee Enterprises; and Hearst, a media conglomerate that owns dozens of newspapers, magazines and television channels.
It is too early to know what will become of Invisibly. But it's clear that McKelvey is now 100 percent focused on solving this problem — and he's unlikely to give up. If McKelvey's past businesses are any indication, the company has a good chance at succeeding, even if it means numerous pivots to address what has been a constant and growing problem for the publishing industry.