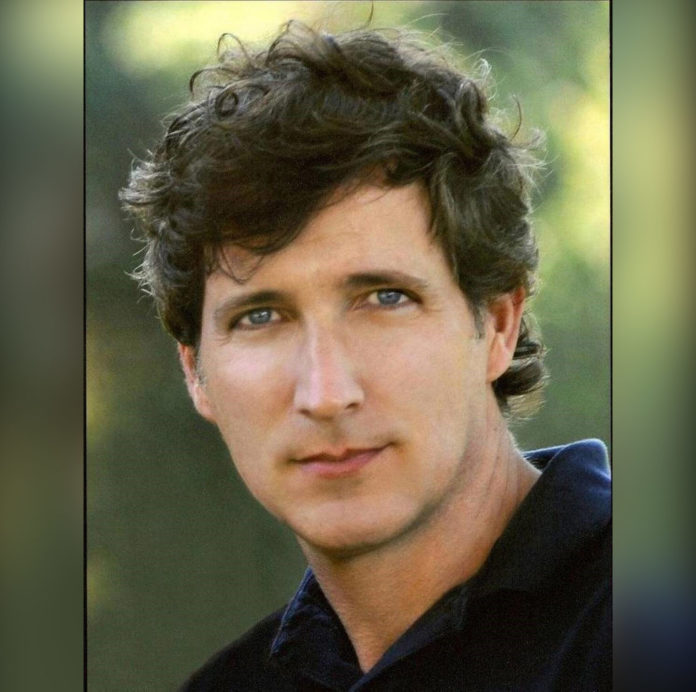 I join Academy Award-nominated alumnus Peter Spears, a Sigma Nu alumnus from Northwestern, by phone as he drives through upstate New York. He's been traveling out West, where he lives for part of the year. Unfortunately, the tail end of a particularly long winter is still at Spears' heels as he drives. He's adjusting back to his New York state of mind, though, as he concludes his travel from the year's film festival circuit.
At Northwestern, Spears was an American Culture major, which was essentially a pre-law degree, but for all intents and purposes he talked his way into the theatre program. Spears regularly worked in theatre and film in the greater-Chicago area throughout his time in college to make some extra money. In his senior year, Spears was already represented by a bicoastal agent, giving him a huge leg up in the industry. Spears decided that he could always go to law school, but that it was worth a shot to go out on a limb and try acting full-time.
In January of 1989, Spears made the move to Los Angeles. He began auditioning but continued working odd jobs on the side to live sustainably in LA. "The good news," Spears says, "was that I had an agent. That made a huge difference. So that turned out to be a great thing, to be working like that — doing pilots here and there, a lot of commercial work, and a little bit of waiting tables." Spears found himself with some extra free time and committed it to writing. He and Jonathan Craven, a friend from college and the son of Wes Craven, came up with an idea for a tv series called Nightmare Café (1992). This series was a bit of an impetus for Spears' interest in working behind the scenes.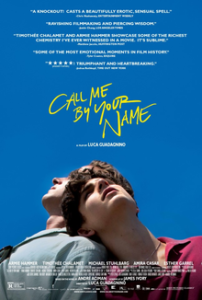 He devoted all his extra time to writing, directing, and producing. Spears wrote and directed Ernest and Bertram (2002), an adaptation of Lillian Hellman's The Children's Hour spoofing characters from Sesame Street, which garnered acclaim at Sundance Film Festival. This success allowed Spears to direct Careless (2007), an indie film whose cast included the likes of Tony Shalhoub, Colin Hanks, and Simon Helberg. Spears continued to build on his successes, allowing each project to propel him toward the next. In 2007, Spears read and optioned a book by Andre Aciman that would become the source material for his most acclaimed project to date, Academy Award-nominated Call Me by Your Name (2017).
While the circuitous nature of his journey was unforeseen, Spears credits his successes to keeping many irons in the fire and always exploring his options. "I always felt like a self-starter. In high school, we had a repertory theatre company. I was the company manager of that, so I think I was always drawn to the business side of show business as well as acting. You don't have a ton of exposure to that until you actually get out there and start doing it. I think the more I worked as an actor and met writers, producers, and directors, I just kind of understood and thought, 'Hey, I can do this, too.' You're also a lot more in control of your own creativity. You're likely to not just be the vehicle for someone else's creativity. I think I was looking to be the engine of that artistic vision."
The tenacity with which Spears completes each project is aided by others' belief in him when he was in the beginning stages of his career. Diane Keaton, who worked with Spears on Something's Gotta Give (2003), told him that if producing was something of interest to him, he should do it and could succeed. It was important for Spears to remember these words of encouragement during the arduous process of producing Call Me by Your Name, which at times seemed like it might never come to fruition.
After optioning the rights to the movie, Spears set out on what became a ten-year odyssey. The amount of moving parts involved in filmmaking can often immobilize projects. Certain pieces of a puzzle can come together just as others fall out of place, but Spears insists on picking yourself up and getting back to work the next day. Spears made a commitment to make a film that would be a worthy companion to the novel, so conditions had to be just right. Over the years, potential financiers seeking to make big creative changes to the project were unfit collaborators, as Spears refused to compromise the integrity of the story. Past this, the film could only be shot during the summer, so any hiccups delaying production could cost the team an entire year.
After about nine years, the team included partners from Italy, France, and Brazil, marking Call Me by Your Name's production as a truly global effort. Using a crew of predominantly Italian men and women during the shoot in Italy saved on production costs and was of great benefit to the director, Luca Guadagnino, who grew up in that community. Guadagnino knew the Italian streets on which many scenes would be filmed and could predict the effects of things like the town's noise and lighting in a special, familiar way. The camera crew only utilized one lens for the duration of filming, which is virtually unheard of and will serve as an inspirational anecdote for any aspiring filmmakers on a small budget. Call Me by Your Name is a "no frills" kind of movie anyway, and the production team never lost sight of this idea that to be simple does not mean to lack complexity, but that instead it could help an audience stay focused on the beautifully complex story being told.
Potential financiers who ultimately did not end up working on the project would insist on higher stakes and that something bad needed to happen. "The stakes are the stakes of the heart. I don't know how they could be any higher… Nothing 'bad' happens other than a broken heart, but that's the point." Spears points out that in films where a gay love story is presented, audiences have been conditioned to expect something awful — that there is a price to be paid for this authentic love. We expect someone to get sick, the couple to get beaten up, or parents to disown one of them, but none of those things happen. While Call Me by Your Name has secured its place in the lexicon of LGBT cinema, it is in no way unrelatable for any audience member. At its core, the film tells the universal story of first love between two people who will inevitably be pulled apart.
Because the story itself needed to take precedence over any other element of the film, casting the perfect actors was essential. Throughout a ten-year window, though, this can look a number of different ways. Many different actors were attached to the project at different points, but Spears believes the gods of cinema are mercurial and would connect the perfect pair. Timothee Chalamet and Armie Hammer were brought together in what would be the final picture of Elio and Oliver, the film's two main characters. From the moment Chalamet and Hammer met, they gave themselves over to the director's vision and quickly developed a strong chemistry. This was also aided by the two being some of the only people speaking English in the streets of Italy. However, the way this casting picture materialized itself is a fascinating one. Spears' husband, Brian Swardstrom, is a talent agent who visited a client working on a project that also featured Chalamet. After seeing Chalamet work on the set, Swardstrom called Spears and said, "I think I met Elio." Chalamet was still in high school when the initial casting meeting took place, but there was never any question. "He was Elio to his core. Every once in a while, that magic happens. It was a perfect match of actor and material," Spears says.
Finding the actor to play Oliver was similarly serendipitous, as director Luca Guadagnino had been looking for a chance to work with Armie Hammer. "Luca is an amazing auteur and director who knows exactly what he wants," Spears asserts. Hammer wasn't nearly as confident in his ability to capture the role, which almost scared him out of taking the opportunity. However, that same fear is what ultimately helped Hammer conclude that he had to take the challenge. This is not dissimilar to much of the decision-making process throughout Spears' career. "My whole career is that. I grew up in Kansas. My family wasn't in the entertainment business and doors weren't automatically going to be opened for me. The whole experiment, if you will, was a risky one. There was no guarantee it was going to come together in any sort of way, but I guess I've never been a person who's seen the obstacles. I just believe that I'll figure it out. People are doing it, and if they can, I can. My parents were great growing up and instilled in me a belief in myself."
Self-assurance was by no means a walk in the park for Spears, whose artistic path initially included agents and managers encouraging him to conceal parts of himself. "In 1989, I was being told not to be open about my sexuality if I was going to be an actor. It was a different time. That created a sense that I needed to find different avenues, because I wasn't really keen on that part of the deal. It wasn't a bargain I was willing to make." Despite this industry guidance, Spears was not wholly without support. As a young man in Kansas, Spears worked in a theater where some gay adults were out and respected in what he describes as a very loving community. That said, Spears felt like he'd need to establish a life away from home in order to "find himself," which is why he went to Northwestern instead of the University of Kansas where many of his friends were going. Conversely, Spears grew up in a pivotal time for the gay community in America, which happens to be the same time in which Call Me by Your Name takes place. "Keep in mind that in 1983 the AIDS crisis is just beginning. Being gay then, there was that association. It was a scary time."
Spears didn't come out in the first couple years at Northwestern or in the Fraternity but got the sense even then that Sigma Nu had a supportive and loving atmosphere at its core. The anti-hazing heritage in particular was something that drew Spears to his chapter full of educated, smart, and engaged young men, many of whom are Spears' friends to this day. "On the aggregate, it was a pretty remarkable group of young men who were living and growing together. In lots of ways, you're still growing up at that time, and they were a great crew of guys to do that with. By the time I was a senior, I may not have been 'officially' out, but I was dating and beginning to really step into and understand who I was. I was still in touch with fraternity brothers and I don't know if anyone would have been hugely surprised, but I don't think anyone hugely cared. I think there's a sense that when you go through those years together and you're away from home for the first time, you're trying to figure things out together. You kind of all go through this experience together. A band of brothers, if you will. You're going to forever have that shared common experience that will bond you guys for the rest of your lives no matter how your paths go on in different directions. So, while I expected there could have been issues [with having a gay member], there really weren't. I think that reflects the kind of people that were drawn to Sigma Nu, and the connective tissue that must, at its core, be the tenets of the Fraternity and the kind of values they wanted to instill in its members."
Spears beams knowing his children won't have to come of age in a world where their sexuality might be haunted by the specter of a lethal disease and that they'll be comfortable being themselves no matter what. Tales of people concealing parts of themselves throughout their life for the sake of their own well-being, Spears hopes, are a thing of the past. He remembers a quote from Dr. Martin Luther King, Jr.: the arc of the moral universe is long, but it bends toward justice. "But I also think in lots of ways it isn't so slow, and it sometimes jumps in amazing and wonderful ways." Spears' parenting — loving, accepting, and understanding — mirrors that of Elio's father in Call Me by Your Name (Portrayed by Michael Stuhlbarg). The film's most visceral and touching scene includes Elio's father delivering an arresting monologue to a heartbroken Elio. He tells Elio, "Right now, you may not want to feel anything. Maybe you never wanted to feel anything. Maybe it's not to me you want to speak about these things, but feel something, you obviously did. Look — you had a beautiful friendship. Maybe more than a friendship. And I envy you. In my place, most parents would hope the whole thing goes away or pray their sons land on their feet, but I am not such a parent. We rip out so much of ourselves to be cured of things faster that we go bankrupt by the age of thirty and have less to offer each time we start with someone new. But to make yourself feel nothing so as not to feel anything — what a waste… How you live your life is your business. Just remember our hearts and our bodies are given to us only once and before you know it your heart's worn out. As for your body, there comes a point when no one looks at it, much less wants to come near it. Right now, there's sorrow, pain… don't kill it, and with it the joy you felt."
Elio's father does well to help him understand the end of a chapter does not mark the end of his story. The source material includes Oliver and Elio meeting again through various points in their lives, so speculation has already begun as to whether there might be a sequel. Spears ensures any possible film in the future will complement and protect the legacy of the book. As for his own future, Spears has already begun shepherding along several other projects as a producer, one of which began filming this fall. He hopes the success of Call Me by Your Name will create additional opportunities to work with an array of artists to tell stories that resonate with audiences. At the end of the day, Spears defers to the unpredictable nature of the industry. "If the last twenty years are instructive, I have no idea what's in store for the next twenty, but it will be exciting." The love and support of those with whom Spears surrounds himself are constant. "To ride the wave successfully, you hope for a good foundation. You hope that your family, friends, and community are there as a safety net for the inevitable times that you crash and burn. I've been lucky in that case. That's been one of the great gifts of my life."