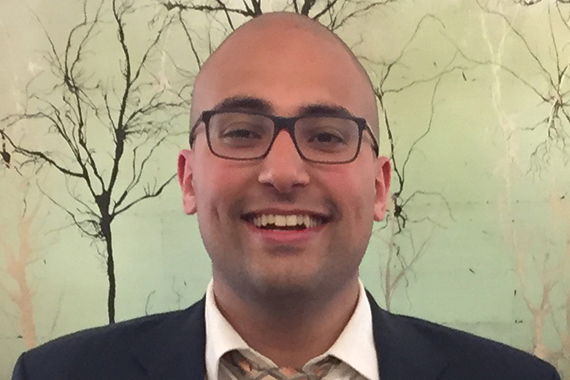 When Jonathan Grima, Rochester '11, says he studies traffic jams, it's not what you think. You see, Jonathan, a postdoctoral fellow at Johns Hopkins University, researches what he calls traffic jams in brain cells. His work to study and fight neurodegenerative diseases such as Huntington's disease, ALS, and Alzheimer's has led to groundbreaking discoveries. It also landed him on Forbes' 2019 30 Under 30 list.
Each year, Forbes identifies a list of trailblazers in 20 different industries (30 people in each industry for a total of 600 honorees) and recognizes them as the best and brightest upcoming professionals. After being anonymously nominated, answering a long list of questions, and submitting a robust packet of materials and references, the Delta Upsilon alumnus was named as one of this year's honorees in science.
"I was beyond shocked when I found out," Jonathan said. "I was not expecting to be selected. It has been a lot of hard work and has been a long journey. … It is very fulfilling and really means a lot to me and to my family."
As a first-generation American and college student, for Jonathan, this recognition—along with the many others he's received—is a testament to the power of family, perseverance and having passion for your work.
An interest in human behavior led Jonathan to graduate from LaGuardia and start at the University of Rochester as a psychology major. From those classes, he was introduced to neuroscience. Learning more about this field, coupled with losing his grandfather to dementia, is what then sparked Jonathan's current career trajectory. Jonathan graduated from Rochester in 2011 with a bachelor's degree in neuroscience and from Johns Hopkins University in 2018 with a doctorate in neuroscience.
"My end goal is to continue to help contribute and help others in discovering new treatments for these devastating illnesses," Jonathan said.
"As long as I am passionate about what I am doing—and I still am, thankfully—I think that's all that matters. The rest will speak for itself."