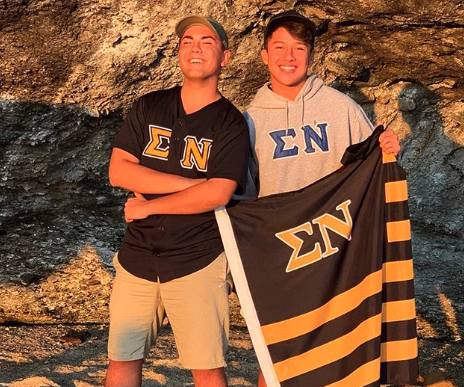 plainbutfrosty: I'm out here thriving because of #myFraternity
Today is my first #myFraternity day which allows greek life to share the impact of their organizations.
I couldn't be more proud to be a #SigmaNu. A little over a year ago I couldn't even picture myself being in a fraternity. I've only been in for a year and it has already impacted me in so many ways. The best part is that it's just the beginning. I know that I have life-long brothers that will grow with me, that have my back, and want nothing less than success for me in life. They're with my through the highs and lows. It's beyond just myself and beyond even my chapter. This one goes out to all my brothers out there. I love Sigma Nu and it is my home. LTH.