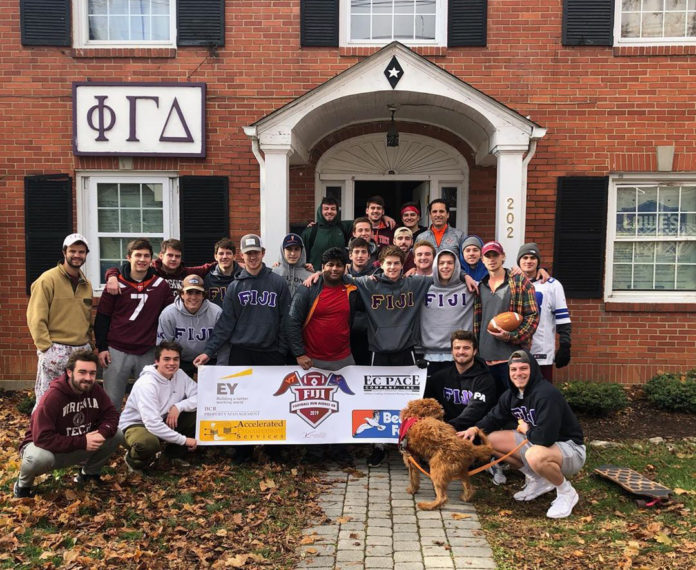 CHARLOTTESVILLE, V.A. (WVIR) – Ahead of the University of Virginia – Virginia Tech football game on Friday, a fraternity with chapters at both schools is putting aside the rivalry to raise money for cancer research. On Sunday, the Phi Gamma Fraternity chapters at VT and UVA ran a football from one school to the other.
The UVA chapter kicked off the event on Sunday morning, with students taking turns running the ball 64 miles from Scott Stadium to Lynchburg with a police escort clearing the way.
"Each year we kind of raised a ton of money for the Jimmy V Foundation, and over these past kinds of almost two decades, we've almost raised more than $500,000. And this year we're trying to raise at least $20,000," Sutton Blanchard, with Phi Gamma Fraternity said.
In Lynchburg, UVA students handed the ball off to the Virginia Tech chapter, who ran it the rest of the way to Blacksburg.