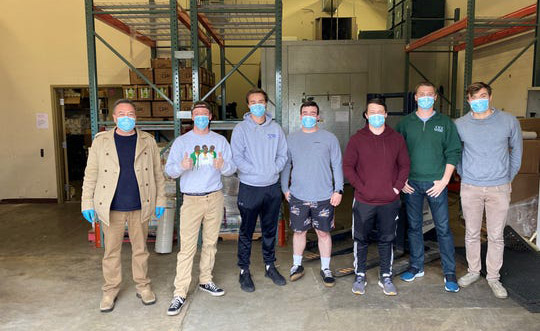 Robert Lunder planned to stay in Oxford, Ohio, to wait out the quarantine with his daughter, a student at Miami University.
The New York native then had a change of plans when he heard about the Council on Aging's need for volunteers to help distribute a semi-truck load of 21,000 emergency meals to clients.
Lunder teamed up with his daughter's boyfriend, Tommy, who recruited a team of his fraternity brothers from Lambda Chi Alpha to help deliver the meals. 
The group headed to downtown Cincinnati, where it broke down pallets and skids and unpacked several boxes of meals, which were then repackaged into 14-day food boxes. The food was then delivered to over 1,500 Greater Cincinnati seniors, who will now have food during the pandemic.