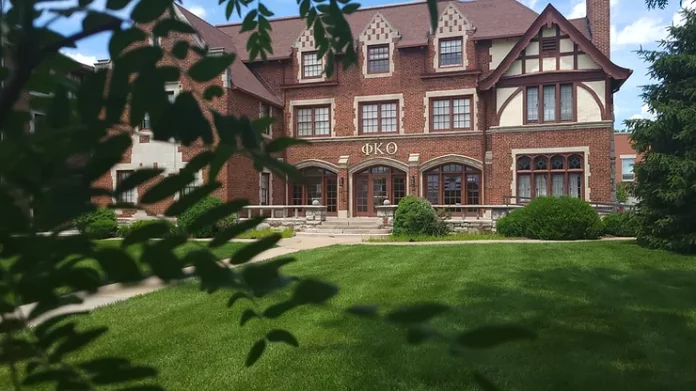 For students reluctant to join fraternities, Phi Kappa Theta members said it attempts to create a safe space.
Leadership, academics, brotherhood and service are the four key tenets of Phi Kappa Theta, an MU fraternity that celebrated its 100th year on campus this August. Members say these guide the manner in which the fraternity operates, in contrast to typical stereotypes of such organizations.
Senior Joshua Harmon did not intend on joining a fraternity at MU because he thought fraternity life would not align with his goals or his personality. However, he was drawn to the inclusivity of Phi Kappa Theta, specifically what it offered to people who, like him, thought Greek life did not have a place for them.
"I saw Phi Kap as an opportunity to maybe help those people transition out of high school into college, and instead of having adverse effects, it would actually make them better people," Harmon said. "Instead of having meetings about what ragers we can throw, the majority of what we spend our time working on are things like inclusion, things like academics, brotherhood, leadership, service."
Phi Kappa Theta was named the No. 1 MU fraternity in terms of academic standing for the 2021-22 academic year. The group's 3.55 chapter GPA is incentivized by academic scholarships for high GPAs, according to the Phi Kappa Theta president, senior Jorge Pizarro. Members also have access to professional development programs, which include various resume-building activities, mock interviews and alumni panels, according to the Phi Kappa Theta website.