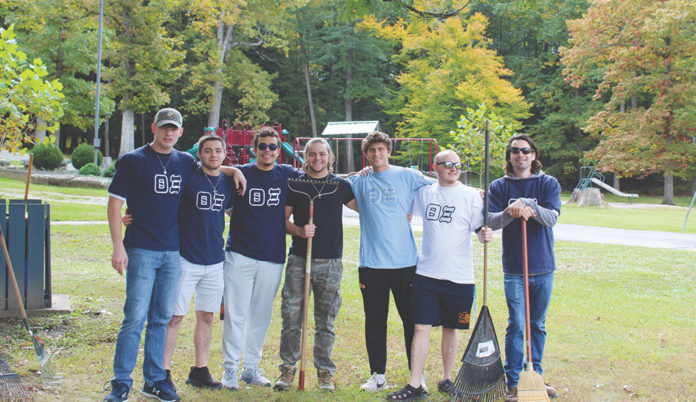 BUCKHANNON — The Kappa Tau Chapter of Theta Xi Fraternity continues to help the community by beautifying the Buckhannon City Park.
The brothers of the chapter arrived at the Buckhannon City Park around noon on Friday, October 7, 2022, along with Chip Allen, Alumni of Theta Xi. The brothers grabbed their rakes and shovels in preparation to pick up around the area.
Allen has stated previously, "The chapter has a rich history of helping the community and is responsible for turning young men from students on campus into leaders of the future."
President of the chapter, Anthony McIntosh states that the people are his favorite part of Theta Xi, and as it goes for the helping the community, this year they are continuing to raise money and awareness for Habitat for Humanity and the Parish House. Recently the fraternity has been working with Faith Tabernacle Church of Buckhannon, WV to distribute food. In addition to this, the chapter has helped local organizations including Stockert Youth Center and West Virginia Wesleyan College.
McIntosh states further, "Being a part of Theta Xi is the most fun thing that I do on campus. I have gotten more and more involved and have spent my free time helping around the community." Theta Xi Kappa Tau will continue to live up to their house motto, "United We Serve."