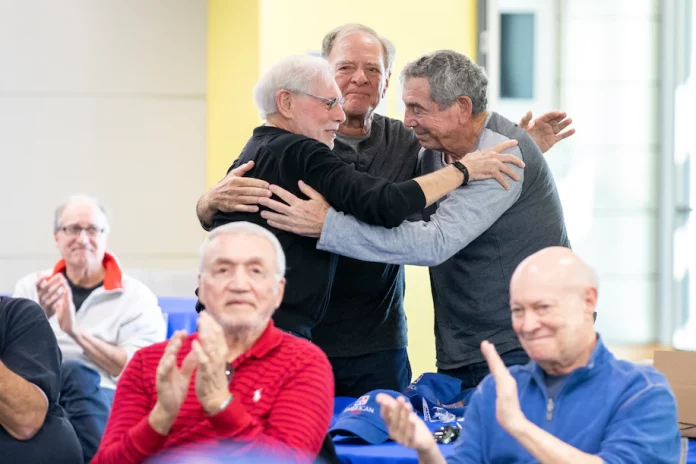 The American University ZBT brothers helped save one brother's business, chipped in to buy a car for another and created a scholarship for students in need
The American University fraternity brothers, now in their 70s and 80s, returned to campus last weekend — their hair mostly gray, if they had any left at all. They each carried emotional battle scars from decades of life.
Of the original 200 Zeta Beta Tau members in the group, about 170 are still alive. They marveled at being back in the place they met when they were barely men.
University president Sylvia M. Burwell welcomed the group back to campus Oct. 15, and was struck by the gravity of the reunion.
"I am thrilled," Burwell said, holding back tears, "to see you all, and how you stay together."
The group, made up of men who graduated from American University between 1960 and 1972, have punctuated the longevity of their friendship with acts of giving. They helped save a brother's business that was going under, chipped in to buy a car for another member who was down on his luck, created a scholarship at the university for students in need and raised money for a school in Ecuador. They have also stood by one another through turmoil and triumphs.
"This group is special," Burwell said in an interview with The Washington Post. "ZBT helped set the culture of what these organizations should be. They are about community, and a group of people that support each other."
When it comes to Greek life, she continued, "I believe this is the example."