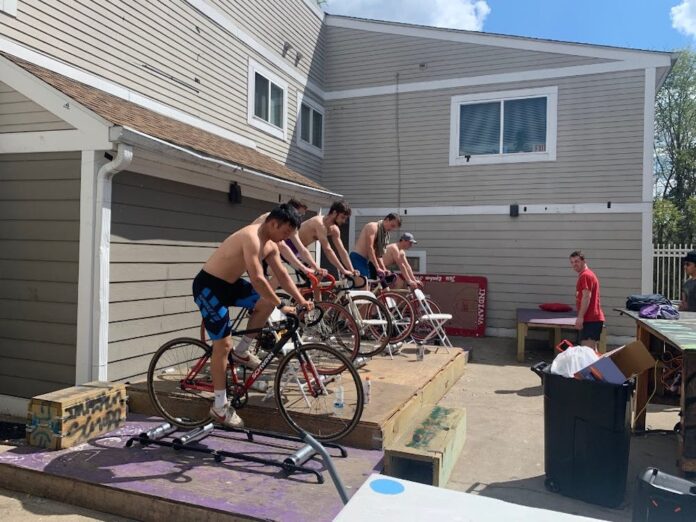 Kaleb Clous knows better than anyone what it's like to be part of IU's Little 500. After all, it wasn't that long ago that he was an undergraduate student and a cyclist himself.
Now the circumstances have changed: Clous is a graduate student in IU's one-year master's in information systems program. He graduated from the Tau Epsilon Phi fraternity last year, and now he's the coach for its first ever Little 500 team.
"You should already be looking to make moves at lap two, Jeremy," IU junior Micah Plofsky said to his teammate April 15 in a fraternity apartment room.
This is something that you normally hear a coach say to a cyclist, but again, the circumstances for this team are different. The men are gathered around a television, watching the only film they have, which is a video of a practice race. They didn't perform up to expectations and they have to figure out what went wrong.
Clous says the guys treat him like a father, even though he's not much older than them. They call him by his last name because almost everyone in the fraternity is called a name other than their first name.
At first glance, you would think that he really is part of the fraternity. He was part of it, only a year ago. He's tall, and he dresses in the same casual clothing the rest of them do. He wears sunglasses, and he plays rap music for their workouts. He's one of them; he's their brother.