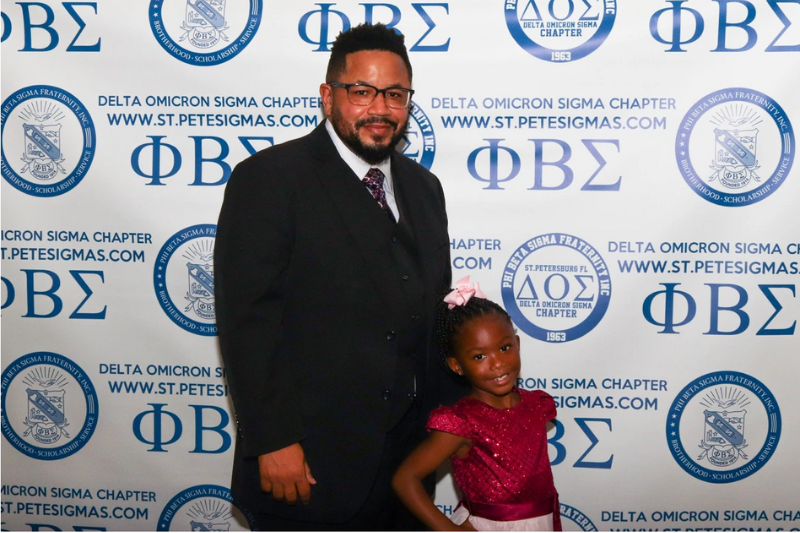 ST. PETERSBURG – On Saturday, June 17, the Phi Beta Sigma Fraternity Inc., Delta Omicron Sigma Chapter, will hold its annual Father-Daughter Dinner. Tickets are currently on sale until June 11.
Strengthening the Bond Father-Daughter Dinner is an opportunity to create lasting memories for young girls when they are accompanied by a father figure to this elegant dinner and dance.
This occasion includes a delicious full-course meal, uplifting our beautiful young ladies and providing the backdrop that showcases their importance to each other. Delta Omicron Sigma Chapter welcomes and encourages the attendance of ALL family members to dine with them and to witness this joyous occasion.
With the celebration of the Strengthening the Bond Father-Daughter Dinner, there is also a reasonable effort placed upon accommodating other combinations of father figures and other family members who may wish to attend this Father's Day Celebration.
While it is named Father Daughter Dinner, this event isn't about fathers and daughters exclusively but rather more about the emphasis that our fraternity wishes to place upon the strong impact that influential males have in the lives of young ladies.
It is common for a grandfather, an uncle, a godfather or another trusted male to accompany young girls to such an event. Therefore, this dinner celebration is special — particularly to those young ladies and their representative fathers. To this cause, a special Father's Day ceremony will be included. Bring your cameras!
The Strengthening the Bond Father-Daughter Dinner starts at 6 p.m. on June 17 at the Foundation for a Healthy St. Petersburg's Center for Health Equity, located at 2333 34th St. S.