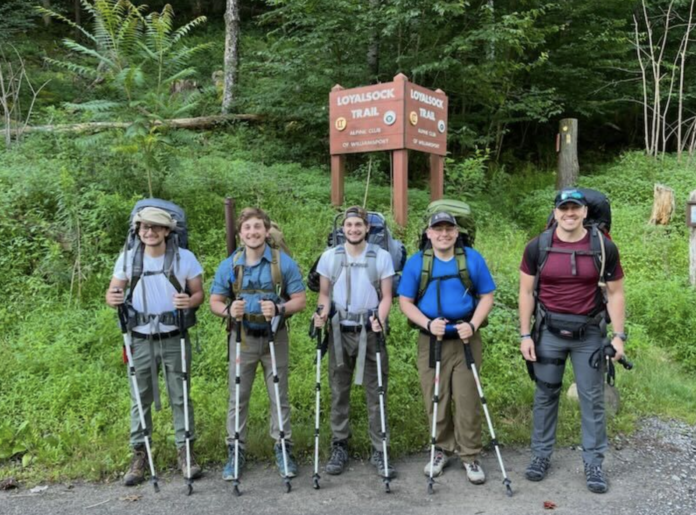 It was a very long and anxious Tuesday night for family members and emergency responders after a big-city teenage girl — vacationing here this week — became lost for hours while hiking alone on some very remote trails throughout the borough and Shrewsbury Township, according to fire officials.
The 17-year-old girl from the Chicago area went hiking on a trail near the lake early Tuesday afternoon, but when she failed to return by 6:30 p.m., teams of volunteer firefighters from Sullivan and Lycoming counties began looking for her, according to Mark Carl, an assistant fire chief with the Eagles Mere fire company.
State police, the state Department of Conservation and Natural Resources, the Pennsylvania Game Commission as well as a regional drone task force began to help in the search.
Unbeknownst to everyone, sometime during the early-evening hours, the girl fortunately came upon two young men who were hiking the Loyalsock Trail near the Kettle Creek Gorge. The men were not lost and were very familiar with the area, Carl said he was told. However, with darkness soon approaching, the men suggested that the three of them stop and camp for the night, Carl said. "It was better for them to sit tight and not try to navigate their way in darkness," Carl said. Although the girl had her cellphone, there was no cell service in this very isolated area of the township, he added.
The search for the missing teen continued until about 3 a.m. However, a command post near the lake remained manned all-night, Carl said, adding that the search soon resumed as the sun began rising Wednesday morning. Close to 180 people took part one-way or another in aiding with the search, he said.
Sometime after daybreak, the two men and the missing teen resumed their hike, and at one point, the girl, with cell service restored, was able to text her parents and let them know she was OK, Carl said. A search team intercepted the threesome near where High Knob Road turns into Dry Run Road. The girl was not injured.
Carl said the girl got an education "in the wilds of Pennsylvania." He expressed gratitude for the scores of volunteers and others who worked together on this incident.