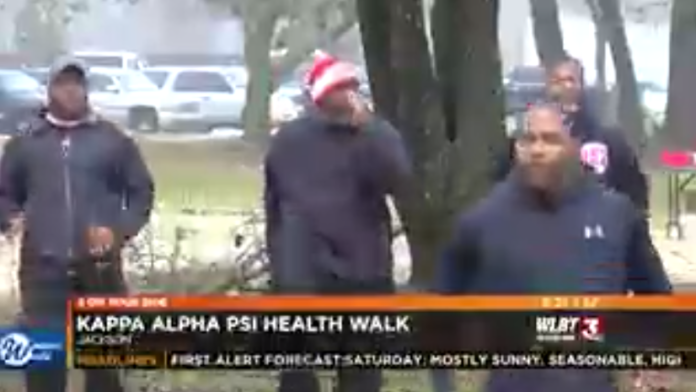 JACKSON, MS (WLBT) – Different local chapters of Kappa Alpha Psi Fraternity Incorporated held a health and fitness event Saturday at Lake Hico Park in Jackson. The event was also part of the Founder's Day Celebration.
People were able to walk the trail for 30 minutes, and later have their blood pressure checked and undergo glucose screenings.
Organizers encourage everyone to become more active.
"Cardiovascular disease is the number one killer, especially with African-American communities, so we definitely want to be in the forefront of helping with the cause and combating heart disease," said Kendrick Bankhead, Chair of Kappa Health Ambassadors.
Robert Lock, a member of Kappa Alpha Psi Inc., added, "We just thought that this would be a better platform for us to kind of get more into the health aspects of everything. So, it's the first time [for the event], and we're hoping to make it bigger every year from this point on."
Participants received prizes and were able to take home pamphlets about being healthy.