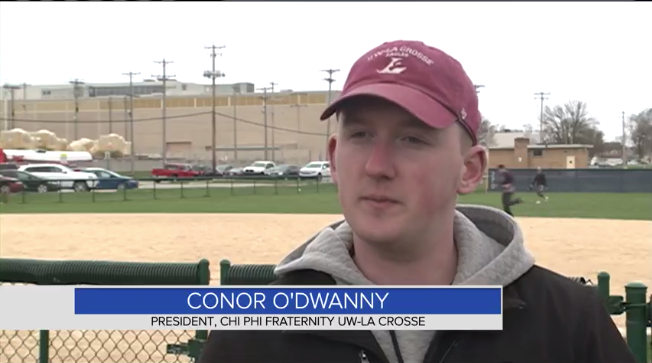 LA CROSSE, Wis. (WKBT) — The UW-La Crosse Chi Phi Fraternity chapter hosted their seventh annual Sara Softball Tournament on Sunday.
The tournament was formed in 2013 in the memory of Sara Hougom, a West Salem native and Western Technical College student who was shot and killed in her apartment by an intruder.
Hougom was dating a member of the Chi Phi Fraternity, and the fraternity created the event to honor her while giving back to the community.
"The fraternity wanted to do something to help Sara's family. We created a softball tournament, then turned it into a registered nonprofit, and here we are today," said Conor O'Dwanny, the president of the Chi Phi Fraternity at UW-La Crosse.
The tournament raised around $12,000 this year and more than $40,000 in total.
All of the proceeds will be going toward events for at-risk youth in our area.