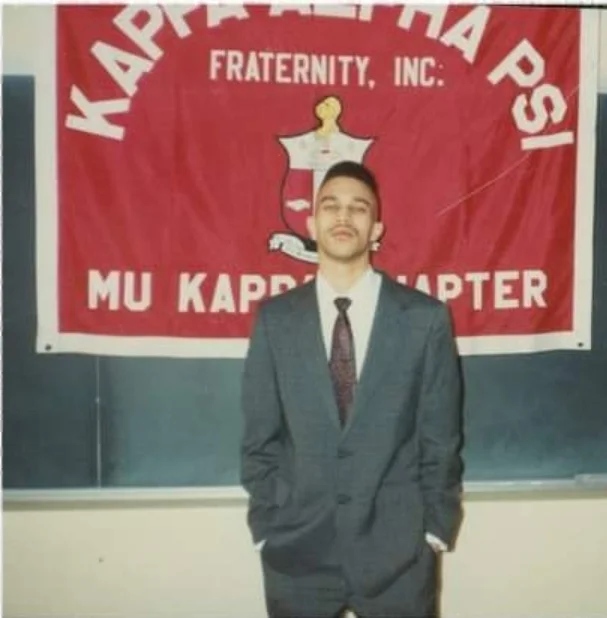 More than 30 years before he was elected to lead 211 of his fellow Democrats in Washington, Hakeem Jeffries was tapped to lead a dozen young men in upstate New York.
Jeffries was only a college sophomore at Binghamton University when he was elected president of the school's fledgling chapter of Kappa Alpha Psi. He had joined the fraternity just a year earlier in search of community in his new home, nearly 200 miles and a world away from his Brooklyn upbringing. Jeffries has since credited his time in the historically Black fraternity as a defining era of his life.
"He was a force to be reckoned with," Joseph Cordero, who was two years ahead of Jeffries and a fellow "Nupe," recalls of the man who would go on to be the first Black lawmaker to lead either party in Congress. Picking an underclassman like Jeffries to run the chapter fit with the Kappa Alpha Psi mantra of "training for leadership," Cordero adds, by letting "the youngest brothers in the chapter run the chapter while the older ones can provide mentorship."
That pattern is set to repeat this year, with Nancy Pelosi stepping down as House Speaker to make room at the top for Jeffries, while sticking around to help guide the 52-year-old as he manages the caucus.
He'll also have some fraternity brothers to lean on for support. When Rep. Troy Carter of Louisiana got to Congress in 2021, he and Jeffries joked about how they would work on growing their ranks in Congress. Rep. Sanford Bishop of Georgia is a Kappa too, as is Rep. Bennie Thompson of Mississippi, who served as chairman of the groundbreaking Jan. 6 committee. Former members of Congress who were Kappas include Alcee Hastings of Florida, Don McEachin of Virginia, and Louis Stokes of Ohio, who helped lay the foundation of the Congressional Black Caucus.