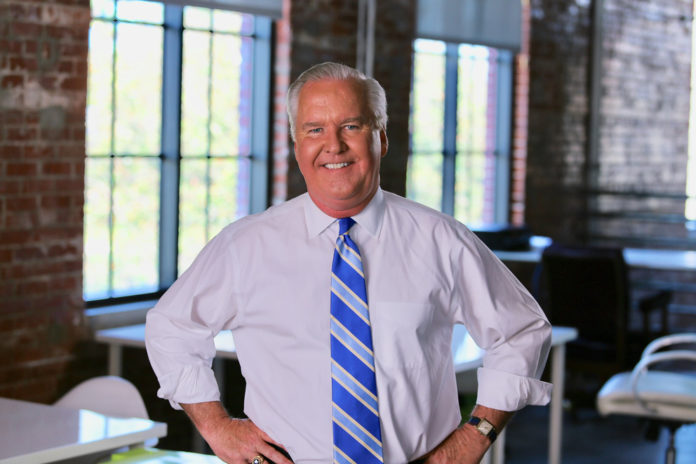 Bob Buckhorn, a 1980 Penn State alumnus, finished his second term as mayor of Tampa, Florida, on April 30.
Buckhorn grew up in Falls Church, Virginia, which is located near Washington, D.C. Growing up, Buckhorn says that Penn State was a strong force in his family. His mother grew up in Brooklyn and the Paterno family was her neighbor. Buckhorn's family grew up with the Paternos, and he explains that some of his uncles were best friends with Joe Paterno until he died.
"Penn State has always been around our family. It is just one of those pivotal paths you take," said Buckhorn.
Upon arriving at Penn State, Buckhorn walked on to the varsity lacrosse team. He played for two years before deciding to join the Kappa Delta Rho fraternity. Upon graduating, he moved to Pensacola, Florida, for Navy flight school. However, he was quickly found to have a degenerative cornea and was discharged from service.
With a 1966 Dodge Dart, one suit, and $300, Buckhorn drove to a fraternity brother's home in Tampa. There, he slept on his friend's couch and threw himself into political campaigns.
His first campaign was for Sandy Freedman as the mayor of Tampa – which she won. This made her the first female mayor of Tampa. Buckhorn served as special assistant to Freedman for almost a decade before he was elected to town council.
In 2003, Buckhorn made his first campaign for mayor, but he was unsuccessful. For the following eight years, Buckhorn worked with a public affairs firm from Boston in their Tampa office. Then, in 2011, Buckhorn re-ran for mayor and won. He was reelected for a second term in 2015 with 95 percent of the vote.
In the role of mayor, Buckhorn explains that it was a lot like being the CEO of a billion-dollar corporation with about 45,000 employees. When he came into office in 2011, Tampa was experiencing one of the worst recessions since the Great Depression. This affected his job specifically as he was tasked with balancing a budget that was suffering a $30 million deficit in a matter of months.
"I came into office with a plan written, so we went out and executed it. Now you see a totally different Tampa," said Buckhorn.
Indeed, Tampa has grown into a city unrecognizable from what it was a decade ago. With the completion of projects such as River Walk, as well as various parks and buildings, Tampa is evolving into a beautiful city with a thriving real estate market.
"Most importantly, Tampa has a new attitude," said Buckhorn. "Tampanians really have a belief that they can believe in themselves."
Buckhorn attributes his strong intellectual foundation to both his parents and Penn State. Specifically, Buckhorn notes graduating with close friends and an education, but says that the ethos he learned at Penn State is one of his most valuable skills.
Recently, Buckhorn was recognized with the Outstanding Political Science Alumni Award from the Department of Political Science at Penn State. He continues to stay active in the college by coming back for games, visiting with fraternity brothers, and staying in contact with the lacrosse coach and the Varsity 'S' Club, a group for former Penn State student athletes.
To current students, Buckhorn has the following advice: "Treasure the moments – it's a lot of hard work to graduate, and to graduate on time. You are at a very special time in your life. Never forget what it means to be a Penn Stater. It is more than a degree. It's a way of life, something that should never be sullied. Go be proud!"