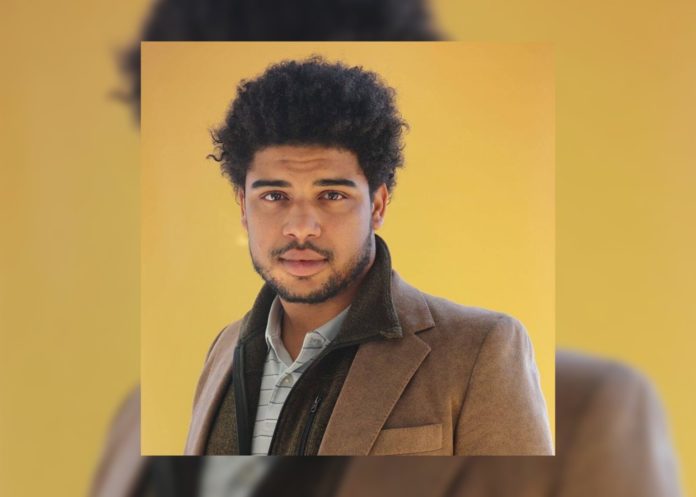 In a competition and consumption-based society, it can be easy to lose sight of what makes someone human.
Kennesaw State student-author and and Sigma Nu Fraternity brother Justice Brakache just recently published his first novel, a self-help book titled, "A Life of Love," earlier this year. He is an integrative studies major/
The purpose of the book is to help those who may be struggling to unlock the forgotten power and potential needed to conjure motivation. It is a piece about the pursuit of happiness, widening personal perspective and the ability to love one's self and others.
Brakache said that "A Life of Love" helps readers to uncover obstacles they might not even be aware of, as well as the guardians and positive forces that are present and hidden.
"When you're passionate about what you're doing and see how it contributes to the big picture, it benefits everyone around you," Brakache said. "There is a ton of love to be shared with the world if you know what you're looking for. Knowledge is power and power is the ability to act or to do."
The book has a narrative flow with both anecdotal and research-based information. To create the book, Brakache compiled journals over the course of many years —journals modeled after his own experiences and those of others. Brakache is also a certified life coach, and "A Life of Love" contains many strategies for success that Brakache wanted to share with readers.
In addition to serving as a senator with the Student Government Association at KSU, Brakache is also a member of the Sigma Nu Fraternity. Brakache said one mantra commonly used in the fraternity is, "to believe in a life of love, walk in the way of honor, serve in the light of truth."
This statement gained new meaning for Brakache when one of his pledge brothers committed suicide several years ago. After that, Brakache made it his goal not to get so caught up in the drive to succeed that his compassion for others could slip through the cracks. He said that he wanted to impact people's lives in a positive way and help them realize that their negative thoughts do not define them.
"I am here to help, heal, fuel and feed my community and the world," Brakache said. "I love producing results that speak for themselves."
Brakache credits Sigma Nu with teaching him the impact of leadership, how to work well in a group and with helping him realize how his voice and actions impact others.
In addition to his novel, Brakache also pioneered other projects. When he was a freshman, Brackache noticed the school throwing away a substantial amount of food. This prompted him to found Owls Against Hunger, a sustainability-based organization that reroutes 500 pounds from potential trash cans to charity organizations such as Must Ministries and the Care Center.
He also founded Just College Jobs, a network for students to acquire jobs while attending college. This network allows its users to determine their areas of interest and help them discover their passions.
"Some of my fellow students and friends couldn't make ends meet," Brakache said. "That was my motivation to help create these organizations."
By getting involved and encouraging others to do the same, Brakache said he hopes to be the change he wishes to see in the world.
To find out more about "Life of Love" and Brakache, visit JusticeBrakache.com.