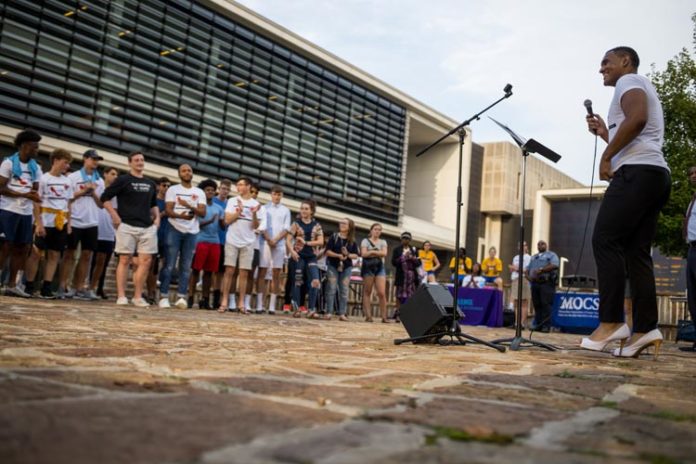 A large crowd in high heels and sleek flats joined forces with the University of Missouri-Kansas City Women's Center to raise awareness of sexual assault and violence.
Walk-A-Mile in Her Shoes is an annual internationally coordinated event that invites participants to understand and appreciate women's experiences in order to help change perspectives, improve relationships and decrease the potential for violence.
Bearing brightly colored signs and stepping out in leather pumps, many of the participants shared with each other the reasons why they march.
Here is what a few of them said:
"I'm walking to support women. They tell me their stories and anything we can do to help, I want to." — Angel Rojas, senior biology, member of Sigma Phi Epsilon
"It's important as a fraternity member. We want to continue to show up and let people know you're not too manly to walk. It's a good cause."— Nicholas Arriagoda, junior, business administration, member of Sigma Phi Epsilon
"I walk with my fraternity and friends. I feel like women's rights are not talked about in society and needs to be fixed."— Evan Stoner, freshman, accounting