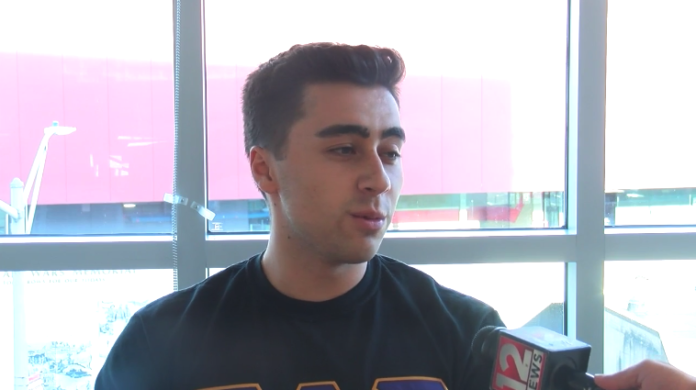 "This is definitely what a fraternity is about."
BINGHAMTON (WBNG) — One Binghamton University fraternity is doing its part to not only counter stereotypes, but help the community as well.
The brothers of Sigma Alpha Epsilon saw the news last week about NYPD Officer Brian Mulkeen, who was tragically killed by friendly fire Sunday, September 29 in the line of duty.
They said they were so inspired by his sacrifice they wanted to do anything they could to help his family. The fraternity's philanthropy chair said it was the officer's character that personally spoke to him.
"Just the way everyone talked about Officer Mulkeen. Anyone who had anything to say about him said he was a great guy, great cop, great family man," said Michael Burke, a junior from Long Island. "He was just an average person, like anyone else."
The fraternity brothers said they often see Greek organizations portrayed negatively on the news, and wanted to do their part in changing that narrative.
As of Tuesday evening, the group had raised almost $1,200 exclusively through social media, and the members want to give a check to Officer Mulkeen's family to help them get through tough times.