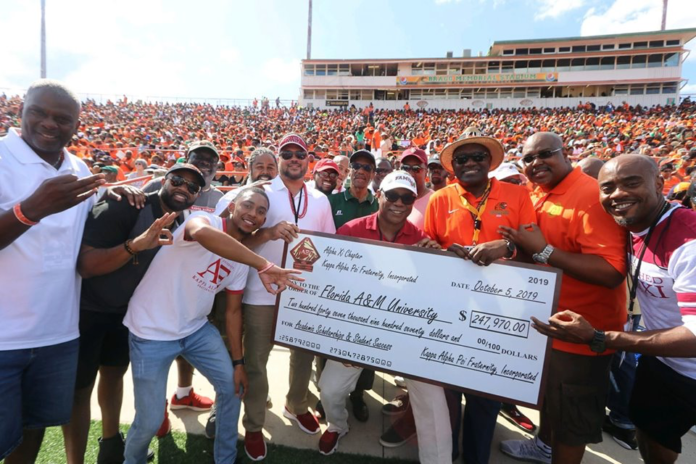 Alumni members of Kappa Alpha Psi Fraternity donated $247,970 to Florida A&M University over the homecoming weekend for scholarships.  
The Alpha Xi Chapter alumni had began raising money in October 2018, had a goal to hit $250,000 mark by 2023, the Chapter's 90th Anniversary, but the overwhelming support has them on track to meet that goal much sooner.
According to the chapter's website, the fraternity awarded five scholarships this fall ranging from $500 to $5,000.