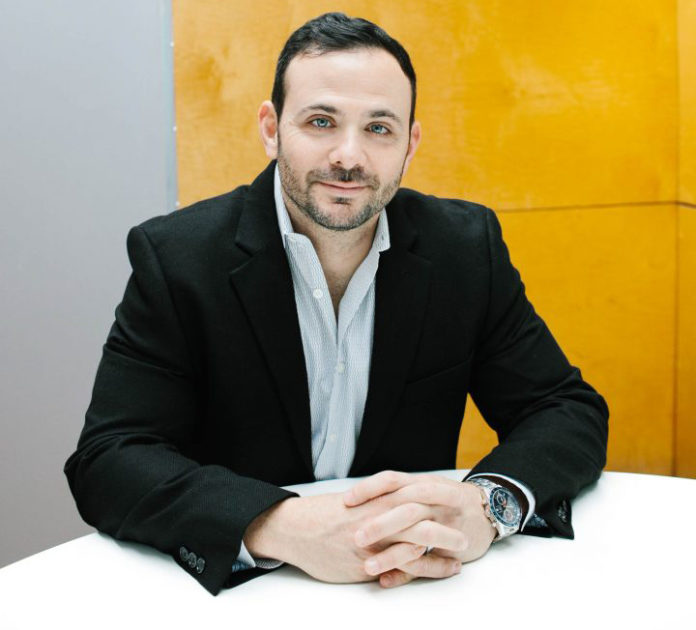 For many, career paths are not linear. Sigma Phi Epsilon brother Greg Mondshein, B.S. Telecommunication 2004 and Master's of Science in Management 2005, started his college career with the intention of working in broadcast journalism. Now he's a managing partner at SourceCode Communications, a public relations agency focused on brands looking to tell an innovation story.
Recently, Mondshein was named to the Holmes Report's Innovator 25 Americas 2019 list. After launching in 2017, SourceCode Communications was named the Holmes Report 2019 New Agency of the Year and the Fastest Growing Agency, as well as one of PRNews' 2018 Best Places to Work in PR and 2019 Small Agency of the Year winner.
A Miami native, Mondshein was inspired to study broadcast journalism by his uncle Stan Bernard, an NBC correspondent. Growing up, he listened to his uncle's stories about reporting abroad in places like Rome, Beirut, Frankfurt and Istanbul.
"It was the heyday of journalism where you spent three weeks filing one story, and I heard these fantastic stories of flying first class all over the world on unlimited budgets and expense accounts," Mondshein said. "Needless to say, that's what drove my decision making process when I was 17."
During his time at UF, he was heavily involved with the Sigma Phi Epsilon fraternity and worked the 5:30 a.m. shift as a radio board operator for WUFT. He also interned with WCJB, the Gainesville ABC affiliate and WFOR, the CBS affiliate in Miami.
After graduating, Mondshein continued on at UF, pursuing a master's degree. "I was a bit lost, and I think I realized through a couple of internships that I didn't want to pursue broadcast journalism," he said.
Pursuing a Master of Science in Management degree gave him time to reevaluate what he wanted to do and helped make him better-rounded. At a Warrington College of Business career fair, Mondshein connected with Pulte Homes and landed his first job out of college in the company's management training program.
Eventually, Mondshein decided to launch a technology-focused public relations agency, SourceCode Communications, in August 2017. Within two years, the company has won multiple awards for its campaigns and workplace environment while growing to 19 employees and more than 25 clients.
Recently, the agency worked on a campaign with Everlast, a sports equipment company focused on boxing and mixed martial arts, to tackle the question of how to make the brand relevant to a younger audience. The campaign led to a partnership between Everlast and Patricio Manuel, the world's first transgender boxer to compete in a professional fight. The agency pitched the story of Manuel as the new face of the iconic boxing company and generated widespread media coverage in outlets such as CNBC, Reuters, NBC, CNN and Men's Health.
"It's one of those stories you do that means something," Mondshein said. "It meant a lot to people, and it tugged on heartstrings."
Additionally, the agency works with the likes of TURO, Pindrop, Cloudreach, Accedian, Cambridge Mobile Telematics, Elvie and SCRUFF
He credits mentorship with playing a large role in his success. Over the course of his career, he's considered former bosses to be mentors and says they've played a pivotal role in helping him make decisions and pushing him to succeed. Since starting SourceCode, he's made it a point to reach out to agency leaders in Manhattan and build relationships with them.
"As an entrepreneur, you're on an island," Mondshein said. "There's safety in a big company, it's scary to be by yourself."
One of the most important skills he thinks aspiring communications professionals should develop is sales. Knowing how to tell a story is important, but it's equally important to be comfortable selling that story to journalists and clients, especially for those working at agencies.
Working in technology communication was never the plan for Mondshein, but through hard work, mentorship and the help of his team, he's created an award-winning technology company in only two years.
"We work with everyone from dating apps to home decor businesses to security software to cloud infrastructure software," he said. "You can play in so many different areas because you've learned how to tell that technology story."