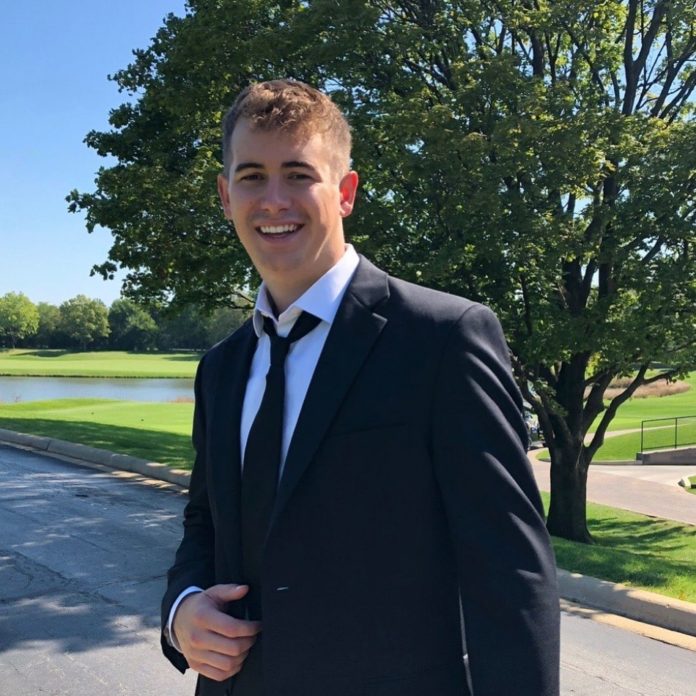 Congratulations to Bob Krissinger for winning September's Fraternity Man of the Month by the University of Illinois IFC!
Robert 'Bob' Krissinger is a senior in the college of Liberal Arts and Sciences, with a concentration in Clinical/Community Psychology. He has been a member of Phi Gamma Delta (Fiji) since the Fall semester of 2016. Following his initiation, Bob was awarded the "New Member of the Year" award and has held a leadership role every semester since. He served as the recruitment chairmen, followed by chapter president and now currently serves as new member development.
Outside of Fiji, Krissinger was invested in his field of study, working in a research lab for two years aiding a clinical psychology doctoral candidate in successfully publishing his work. Additionally, he is currently an intern at Cunningham Children's Home volunteering to work hands-on for youth that have been taken into the care of the Department of Children and Family Services. Bob hopes to pursue a career in clinical psychology and plans to continue staying involved in his fraternity and in the community.