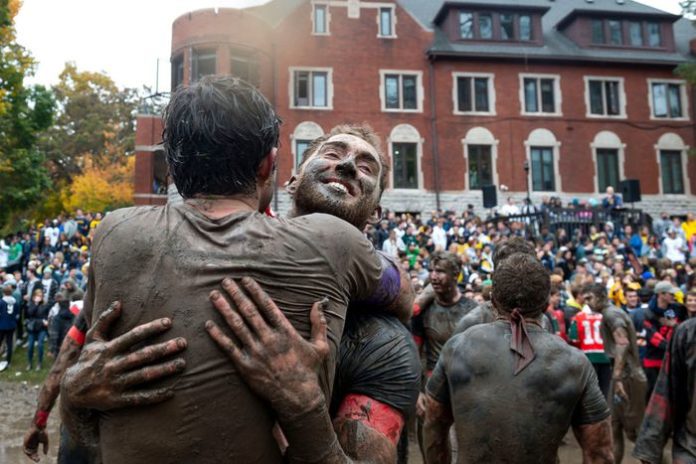 ANN ARBOR – Phi Kappa Psi once again claimed the bragging rights as winners of the Michigan Mudbowl.
The annual charity football game that pits two University of Michigan fraternities against one another returned for its 86th year, kicking off at 11 a.m., several hours before Michigan's night game against Notre Dame. This year's contest raised $28,000 for the Charles Woodson Clinical Research Initiative at C.S. Mott Children's Hospital.
Back again after taking the muddy title in 2018, Phi Kappa Psi pulled ahead of FIJI for an early lead in the game, held at the former SAE house at the intersection of Washtenaw and South Forest Avenue.
Michigan Mudbowl Club Alumni Director Joseph Van Harken said the nonprofit, which organizes the event, hopes to return the grimy game to homecoming weekend next year.