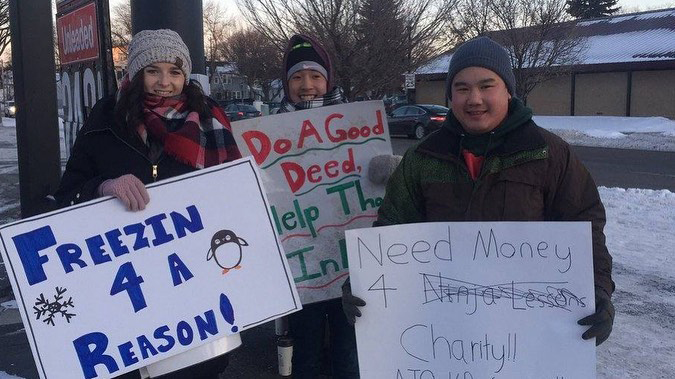 FARGO, N.D. – (Valley News Live) All week long, Alpha Tau Omega and Kappa Delta stood outside in the freezing cold to raise money for the local charity Down Home.
After wrapping up at noon on Saturday, they raised more than $20,000.
It all began Monday. Students stood on the corner of 12th Ave North and University Drive for 120 hours straight.
Down Home serves families in Cass and Clay county, who are transitioning from homelessness into housing.
The students hope these donations will ultimately help these families.
"We can help them get a better out reach to that many more families that need help," said Riley Kinney who is the Philanthropy Chair for the Alpha Tau Omega Fraternity. "We can help them not only financially, but also to be one of the 'Team of Muscle' members that help move people into houses."