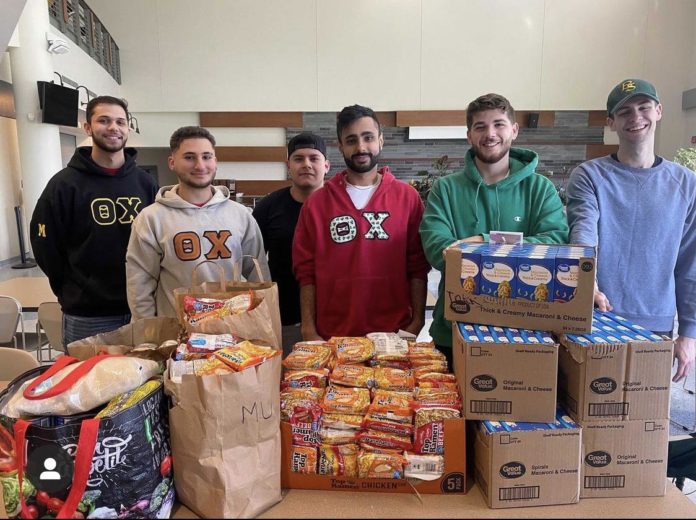 The college's SHOP (Students Helping Oz Peers) pantry recently received a big boost via a Greek Life Food Drive Competition, with 11 Greek organizations collecting a total of 2,045 cans and toiletries for the cause.
The drive ran from April 11 to 29, with the Theta Chi fraternity donating the most items — 704, or 34.4 percent of total donations. They will receive a custom SHOP in honor of their top achievement in donations.
Six different organizations used social media to promote SHOP as well, helping spread the word about the pantry's resources and increasing participation. Alpha Delta Eta had the most publicity between all of the organizations, but SHOP organizers thank everybody for spreading the word!
"We are so grateful for the incredible success of this event and are thankful to Campus Life for their collaboration," said Helena Buttons, SHOP coordinator. "We hope to make this event a yearly tradition!"
Visit the SHOP website for more information on this operation and how it benefits the campus community.