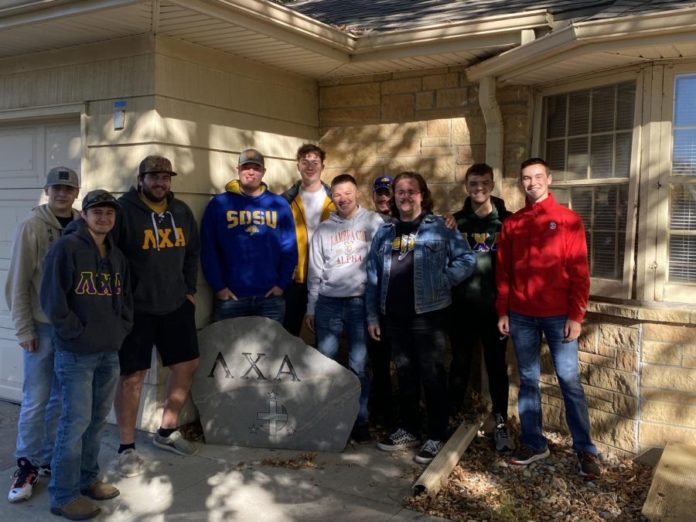 Rival school fraternities teamed up in a time-honored tradition for a football relay to raise funds for Feeding South Dakota.
Lambda Chi Alpha, one of the nine fraternities at SDSU, partnered with the University of South Dakota's brother chapter to run a football from Vermillion to Brookings in a relay before the SDSU-USD game Oct. 8.
Together, the schools must run 50 miles each to total 100. However, with the school rivalry, both fraternaties try to run further and raise more money than the other.
This year's run was a success with SDSU running 59 miles and USD surpassing them with 71 miles.
While SDSU may have come up short on their running, they surpassed USD with their own fundraising goal by raising $1,850.
"We fell just shy of our $500 goal," said Ethan Riswold, USD chapter president. In the end, over $2,000 was raised and donated to Feeding South Dakota.
This tradition has been in place since the 1970s but took a pause for eight years before coming back in 2016. Before the Lambda Chi Alpha fraternity system changed its philanthropy to Feeding America, proceeds went to the Children's Hospital in Sioux Falls.