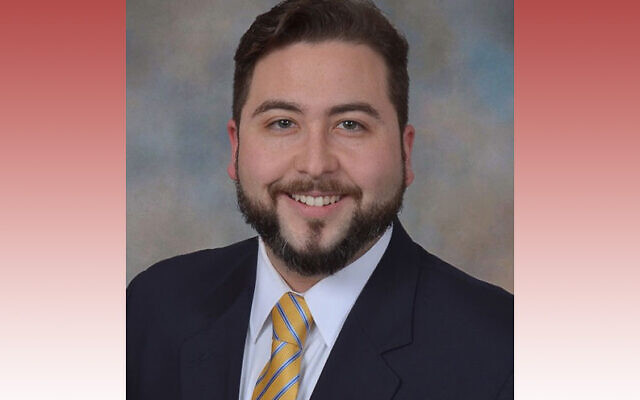 Spend a few minutes with Matt Cohen, and you'll learn how important he views Jewish communal life.
Cohen, a Pittsburgh-area native, is the Alpha Epsilon Pi Fraternity regional director of the Ohio Valley region.
The 33-year-old grew up in Upper St. Clair with his mother, a now-retired Pittsburgh Public School teacher and was a member of Beth El Congregation of the South Hills. It was with the youth group BBYO, though, that he found a connection to the Jewish community.
A friend from Hebrew school invited Cohen to a BBYO cookout. He immediately found something he liked.
"I dove headfirst into BBYO," Cohen remembered. "I really credit people at BBYO with giving me a new view on what it meant to be Jewishly engaged as a leader. The camaraderie of that and the structure of that — I learned a lot and it helped me to come out of my shell in high school, a bit."
BBYO, Cohen said, offered the opportunity for peer learning; he remembered it as a community with boundary lines but with space to color between the lines. He recalled that the BBYO regional director would often ask, "What do you want to do?" followed by, "It's your region."
Another friend and former BBYO member suggested he attend an Alpha Epsilon Pi event at Kent State, which Cohen — a history major with a minor in Jewish studies who was thinking of becoming a teacher — attended. He had no interest in fraternity life, he recalled, but said he would come.
Despite his initial reticence, Cohen said he was the first person to sign a bid to join the fraternity after the event.
"It was effective recruitment," he said. "It's always been about the people. I think there was a genuineness, there was a feeling of home."
The fraternity offered a sense of inclusion compared to the general population of Kent State, the second largest state university in Ohio, with its rural location and small number of Jewish students, Cohen said.
AEPi was a place where he could both be goofy and take on a Jewish leadership role.
After graduating, Cohen, who became more interested in Jewish life than teaching, was hired to work with student engagement at Hillel at the University of Massachusetts Amherst. He stayed a year before taking a job at the AEPi headquarters in Indianapolis. While there, he worked in membership services before transitioning to the chapter services department. He eventually became a consultant, traveling to various fraternity chapters, while handling his other responsibilities.
During a visit to see his mother, Cohen said, he was sitting under a tree at Point State Park, taking in the summer day, and decided he wanted to return home.
Cohen, who now resides in Greenfield, spent time at the Jewish Federation of Greater Pittsburgh working as an associate in the Volunteer Center and then assisting with fundraising.