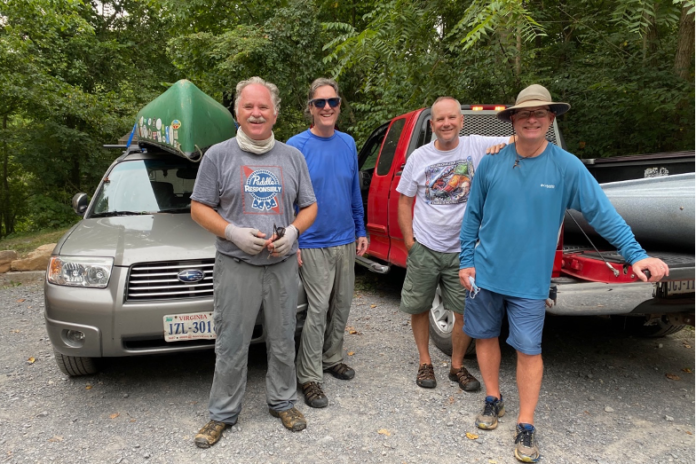 Spare change adds up to be a lasting gift for Translational Biology, Medicine, and Health graduate students
The motto of Zeta Beta Tau's Virginia Tech chapter is "brotherhood for a lifetime."
That rings true for 45 members of the fraternity who connected in the 1970s. Friendships formed during their time in Blacksburg extend to today. They follow each other's lives and careers. They get together for fishing, football games, golf outings and paddling trips. And, as happens later in life, they reconnect at funerals.
After a memorial service about five years ago, a few of the members started an email list. It grew. That gave them a way to come together when everything shut down for COVID-19. "Zoom became a tool for staying in touch," Paul Bugas '75 said.
What started on those calls as an informal pandemic giving project grew to something more lasting. The fraternity members recently pledged to fund a fellowship that will support students in the Translational Biology, Medicine, and Health Graduate Program conducting research at the Fralin Biomedical Research Institute at VTC.
It started with spare change.
Their Zoom calls, and the fraternity's legacy of service, inspired a platform for giving. "Some of these guys have done well in life, so we thought maybe if we came up with a virtual jar, people could throw money in it and we could disburse it back out to the common good," Bugas said.
In his mind, Bugas pictured the giant glass jars you find at checkout counters in rural filling stations and country markets asking for change toward a cause. Anyone could donate at any time, in any amount.
Bugas alphabetized the fraternity brothers in the email chain. When the amount reached a certain milestone, Bugas would contact the next one on the list. "If it was your turn to pick I would say, 'You're getting $1,000. Where do you want it to go?' We kept going until everybody got a whack at it."