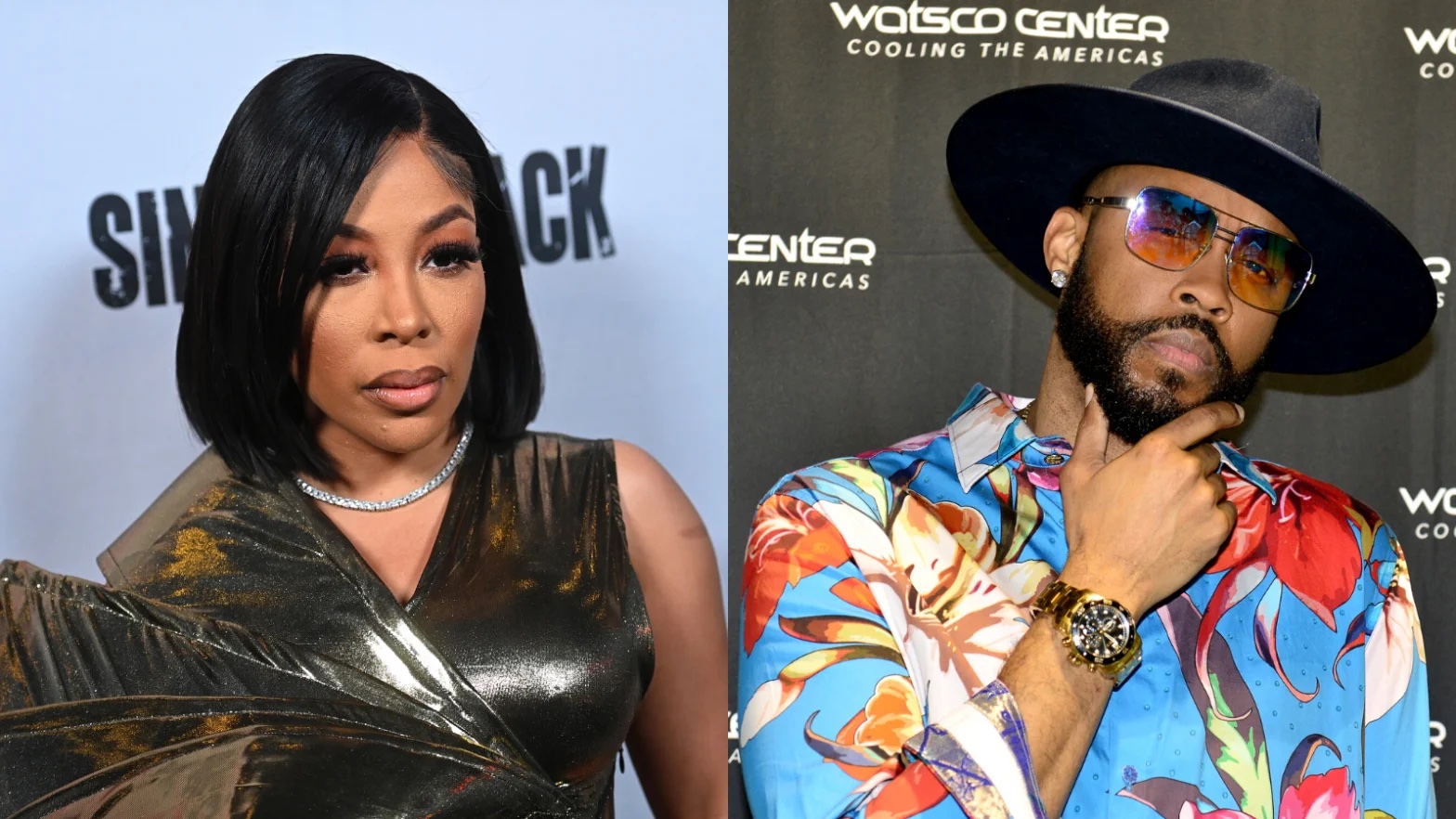 Singers Montell Jordan and K. Michelle are overjoyed that their boys have followed in their footsteps and joined the National Pan-Hellenic Council, Inc., also referred to as the Divine Nine.
Montell Jordan's son is following in his father's footsteps. Skyler recently joined Kappa Alpha Psi Fraternity at HBCU Alcorn State University, where he is signed as a D1 football player.
The "This Is How We Do It" singer took to Instagram to celebrate the news.
"It's rare when you get to be a father, friend and now a brother. I love you, my son, my friend, my brother," he captioned the post. "Grateful for the brothers who are part of your journey. Your sands and those that MADE your journey memorable." Jordan shared a video of his son doing the Kappa "shimmy" and participating in the celebration.
Jordan attended Pepperdine University and has been a member of Kappa Alpha Psi since 1989, according to Essence. He also posted a carousel of photos of Skyler holding Kappa Alpha Psi's signature hand sign and a heartfelt video of both father and son hugging.
Singer and reality TV star K. Michelle is also celebrating her son entering the Divine Nine. Chase Bowman joined Alpha Phi Alpha Fraternity at North Carolina Central University in Durham. He posed with his mother and his new fraternity brothers during the celebration.
"Recording artist/reality TV star K. Michelle is one proud mother this morning after seeing her son Chase Bowman (seen to her right) cross Alpha Phi Alpha Fraternity, Inc. last night during the NPHC/Divine Nine New Member Presentation," wrote North Carolina Central University on Instagram.
Michelle attended Florida Agricultural and Mechanical University, where she joined Greek life as a Delta Sigma Theta Sorority pledge. Over the years, she tried to keep her son's life private.
"My son Chase is the center of my universe," she previously told Essence. "My fans and media don't often see him in the spotlight with me, and that is because I work really hard to keep his childhood as normal and carefree as possible."