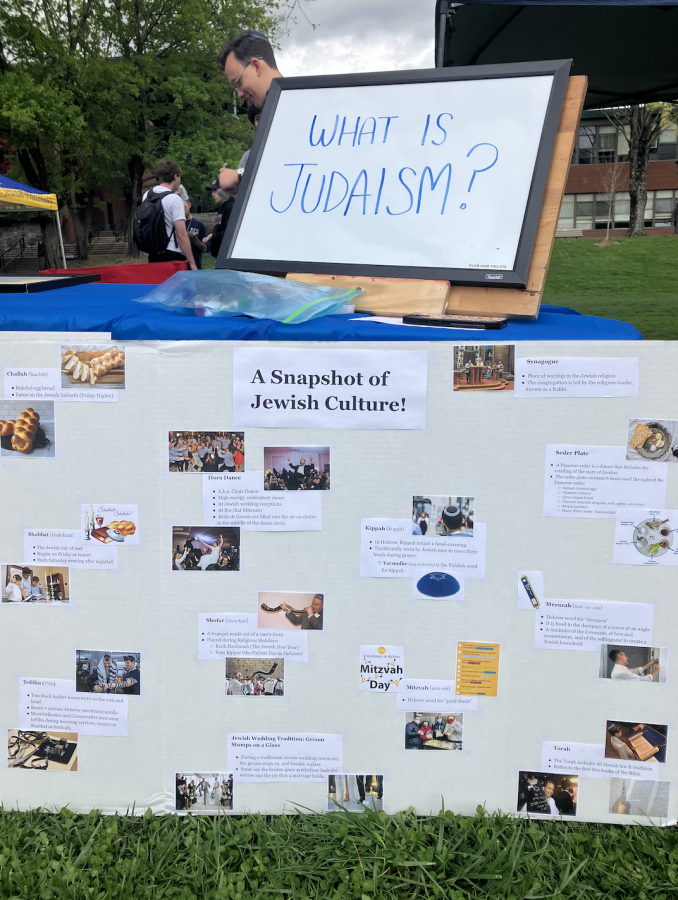 Located on Sanford Mall Sunday afternoon, A Day Against Hate was hosted by student organizations to spread awareness and educate against antisemitism.
The event was put together by Jewish fraternity Alpha Epsilon Pi, App State's Hillel and the Center for Judaic, Holocaust, and Peace Studies. The event aimed to combat antisemitism and provide a space for Jewish students to connect and bond over shared culture.  
A Day Against Hate was arranged as part of a series aimed to embrace diversity among students, as outlined in an email sent by Chief Diversity Officer Jamie Parson on April 6.
The event had tables with cultural food, information about modern antisemitism and how to combat it, educational resources and an opportunity to learn about reporting incidents to App State Police, as well as Boone Police.