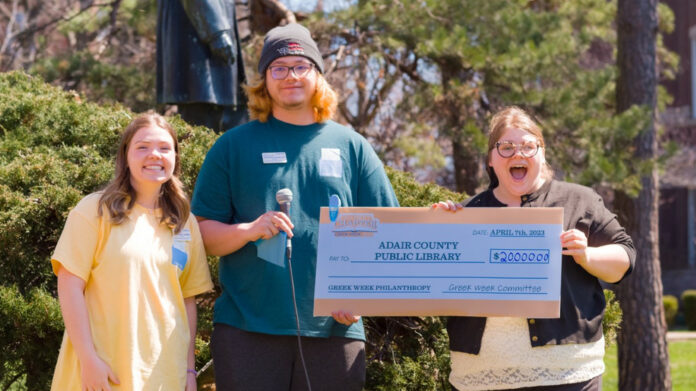 KIRKSVILLE, Mo. — Fraternity and sorority members at Truman State University recently raised more than $20,000 for the Adair County Public Library.
As part of the annual Greek Week festivities, the 22 fraternities and sororities are all charged with reaching a philanthropic fundraising goal, with the cumulative total donated to a pre-selected organization at the end of week.
This year's charity of choice for Truman students was the Adair County Public Library. During the week of April 3-7, students and their chapters conducted various events in an effort to raise as much money as possible.
In total, $20,242 was raised by the fraternity and sorority community.