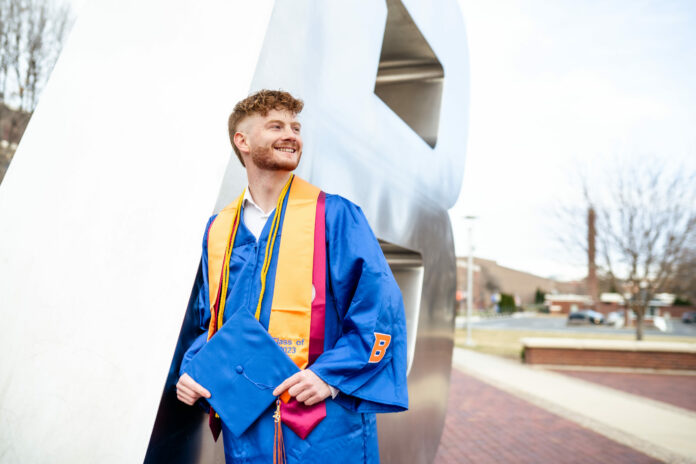 Zack Tyree, a kinesiology major from Missoula, Montana, has been selected as the student speaker at Boise State's 112th Commencement on May 6. He will graduate with a bachelor of science in kinesiology, with an emphasis in human performance and exercise science.
"I am extremely blessed and honored to be chosen for this prestigious opportunity to represent the graduating class of 2023," Tyree said. "My Boise State experience was one I will never forget and has shaped me into the person I am today."
Over the past four years, Tyree's been an integral member of the campus community. He is a peer advisor for the College of Health Sciences' student services and academic advising office, a member of the Honors College, the founder of the Pi Kappa Alpha fraternity, a two-time captain for the men's soccer club, and a Bronco Shop ambassador.
"Zack knows how to relate to students and his enthusiasm is infectious. Bright, kind and supportive, he always has a way of helping others feel encouraged and welcomed in whatever space he enters," said College of Health Sciences Dean Tim Dunnagan. "Zack was also a calm presence conducting orientations during the pandemic. Even through a Zoom screen, he was able to find ways to humanize his interactions with others. We are so proud of him."