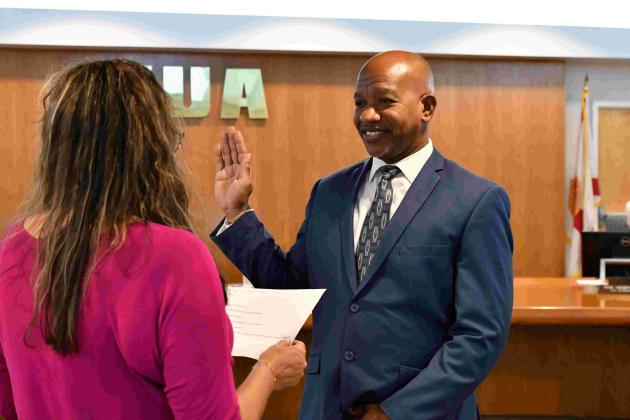 Kissimmee's Reginald Hardee took the oath of office last week for his third term on the Kissimmee Utility Authority (KUA) Board of Directors.
This marks Hardee's third appointment on the board; his first appointment was in October 2007. He was appointed by the Kissimmee City Commission to fill a partial term, followed by a full five-year term.
He made history in 2013 when the KUA board elected Hardee chairman, making him the first African-American to serve in that position in the utility's history.
Hardee is a full-time employee of the State of Florida; he has worked for Florida's Turnpike since 2000. He holds two state-issued certifications as a Certified Public Manager and a Florida Certified Contract Manager.
According to KUA, Hardee brings over 25 years of Fiscal, Policy, and Information Technology experience to the utility and the board.
Hardee is a native of Kissimmee. He is married to Rhonda and they have two daughters, Rheanna and Rhedacia. He is an alumnus of the University of Florida and is active in Bethel AME Church, Kissimmee Masonic Lodge #68, Alpha Phi Alpha Fraternity, Osceola Historical Society, and other non-profit organizations.