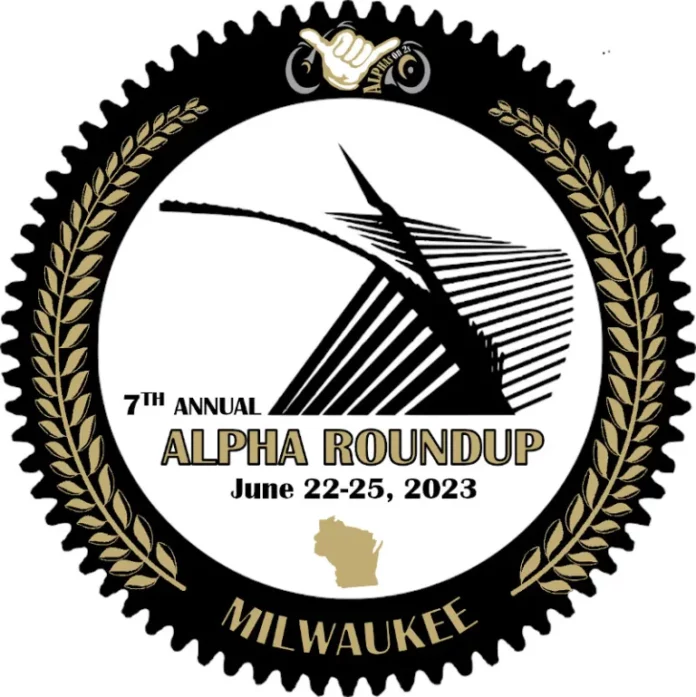 MILWAUKEE – More than 100 members of Alpha Phi Alpha fraternity will be in Milwaukee from June 22-25, 2023, for the Seventh Annual Alpha Roundup, which is a brotherhood for motorcycle riders.
Known as Alphas on 2, the riders will spend three days participating in fellowship rides, including a trip to Green Bay to tour Lambeau Field, and collaborating with Feeding America for a community service project.
The annual Alpha Roundup is being led and hosted by Wisconsin native Dr. Alonzo Kelly, who is a nationally renowned executive coach, professor, three-time best-selling author, radio host and founder of the Kelly Leadership Group. He is one of the country's leading experts on leadership development, strategic thinking and planning, and organizational goal achievement. Kelly is also an avid biker.
"After thousands of miles over the past few years visiting great cities like Miami, Houston, Charlotte, N.C., Nashville, Washington D.C., and Atlanta, it is an honor to have my fellow Alpha Phi Alpha Fraternity brothers and other motorcyclists join me in Wisconsin to experience the ride and fellowship and to give back through a community service project," Kelly said. "I see how powerful this experience is for the Alpha Brotherhood."
For their community project, Alphas on 2 are partnering with Feeding America Eastern Wisconsin, for which they will be boxing food and wellness kits for the Nurturing Collaborative program for first-time expectant mothers of color.
For more information, visit the Alphas on 2 Facebook page or the Roundup website.
https://www.facebook.com/AlphaRoundup
https://www.alphason2s.com/
About the Alpha Roundup
The Alpha Roundup is an event supported by members of Alpha Phi Alpha and guests with a shared love of motorcycles and the motorcycling community. They build camaraderie through scenic organized rides and inform on motorcycle culture and safety, while maintaining a mission for community service and charitable causes.