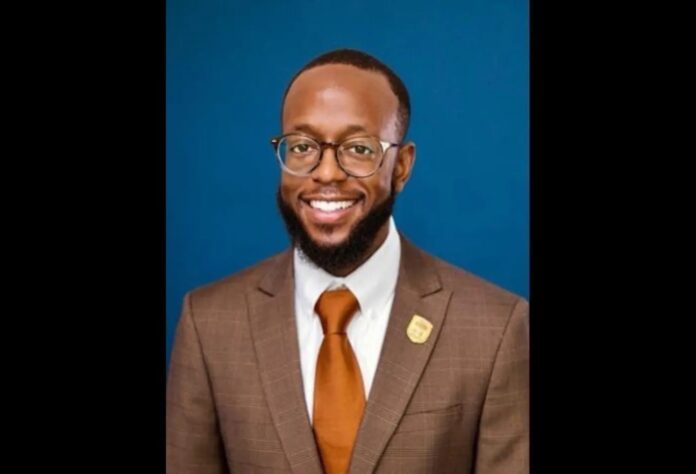 "As the nation desperately seeks to attract, recruit, and retain a diverse teaching force, I believe BGLOs serve as a viable option in the creation of a pipeline that would have a national and sustainable impact," writes Lewis.
The National Panhellenic Council (NPHC) consists of four sororities and five fraternities, better known as the "Divine Nine". The history of the Divine Nine began in 1906 with the founding of Alpha Phi Alpha Fraternity on the campus of Cornell University.
Given that African American men students, at that time, could not become members of white fraternities, the seven founders of Alpha, also known as the "Jewels," in a form of resistance and unification, founded their own fraternity with a mission to prioritize scholarship and provide service to their community.
Like the founders of Alpha Phi Alpha, other Black Greek Letter Organizations (BGLOs), to include sororities, would be founded and begin to establish chapters on the campuses of historically Black colleges and universities (HBCUs) and another predominantly white institutions (PWIs) across the nation.
The founding of America's Black Greek Letter Organizations
At Howard University, an HBCU in Washington, D.C., that was established after the Civil War by the United States Department of Education and other private investors, six organizations out of the nine were founded.
In 1908, Alpha Kappa Alpha Sorority was founded, followed by Omega Psi Phi Fraternity in 1911, Delta Sigma Theta Sorority in 1913, Phi Beta Sigma Fraternity in 1914, Zeta Phi Beta Sorority in 1920, and Sigma Gamma Rho Sorority in 1922.
Kappa Alpha Psi Fraternity was also founded in 1911, but on the campus of Indiana University, while the most recent NPHC Fraternity, Iota Phi Theta, was founded on the Campus of Morgan State University in Baltimore, Maryland.
While unique, each organization is similar in its prioritization to a commitment to continuous scholarship and service to each other, the organizations and the greater community where they exist.
The power of BGLOs
While BGLOs continue to position their missions to meet the needs of people of color living in modern society, scholars believe they continue to play an important role in providing campus leadership opportunities that increase engagement, which directly correlates to retention and gradation.
This trend is considerably more pronounced among Black men and Black students attending PWIs. However, BGLOs are not without criticism, as hazing and partying cultures are some of the less-discussed but still prevalent and unfortunate aspects of all Greek life.
However, I believe that colleges and universities are well-positioned to act as training grounds for students by raising awareness and giving resources on how to positively lead BGLOs and other campus organizations. Such training, I believe, equips all students to be better leaders capable of meeting the needs of a society that is becoming increasingly diverse and reliant on innovative and revolutionary concepts.
A pipeline to success
As the nation desperately seeks to attract, recruit, and retain a diverse teaching force, I believe BGLOs serve as a viable option in the creation of a pipeline that would have a national and sustainable impact.
Every BGLO had at least one founder or early member(s) who were educators in K–12 spaces and in higher education. More importantly, in those spaces, they taught students to believe in themselves and their excellence.
Dr. Derrick Alridge, a member of a BGLO, and his "Teachers in the Movement Project" at The University of Virginia have been documenting the pedagogical beliefs and approaches that closely align with culturally responsive teaching. Further, the students of those teachers later attended college, and many themselves joined a BGLO, carrying on each organization's legacy and commitment to scholarship and service. 
Currently, the Divine Nine has, across the nation and abroad, undergraduate and graduate chapters serving students and graduates who are working towards a degree or those who obtained a degree, respectively. While each organization considers acceptance for those who meet established qualifications, a great majority of BGLO members are people of color, most identifying as being Black or African American.
To add, every American state at least requires a bachelor's degree to begin the certification and licensing process to become a state-certified teacher. A similar requirement exists to become a member of a BGLO. Every member either has or is working toward at least a bachelor's degree. In terms of meeting the basic requirements to become licensed teachers, the legacy of BGLOs has prioritized and valued the attainment of such a requirement through its commitment to scholarship.
BGLOs can help recruit more teachers of color
As research suggests a correlation between teachers of color and the positive academic achievement of students of color who they teach, efforts and calls have been made to attract, recruit, and retain more teachers of color in American public schools.
BGLOs are in a prime position to serve in that recruitment effort. However, great intentionality among BGLOs and school district leaders will be needed to make that a reality. Therefore, in the immediate future, I suggest the following:
Collaboration- School district leaders must collaborate with local undergraduate and graduate chapters to speak about the staffing needs of their districts. Conversations could also include promotional opportunities, work-life balance, or commitments to diversity, equity, and inclusion. To that end, this effort would require local undergraduate and graduate chapters to invite school district leaders to formal or informal meetings of the chapter.
Networking- Each Divine Nine organization has local, district, and international meetings where official organization business is discussed and decided upon. However, recently, organizations have begun to set aside space and opportunities for members to network with potential employers. This presents a prime opportunity for district leaders to network and engage with organization leaders while also recruiting for a range of positions that might be vacant in their districts.
While these two suggestions only scratch the surface of what organizations and districts should do in the short term, in the long term I suggest:
Formal Partnership- Given the number of undergraduate and graduate chapters each organization has across America, a more formal partnership should be considered and explored between the federal government, state governments, universities, and nonprofits that prioritize the recruitment and retention of diverse teachers. While these partnerships can and should look different based on the individual needs of states and districts, at their core, I believe a formal partnership should assist with financing the education of undergraduate students or career changers who want to pursue careers in education. Also, explicit, intentional, and worthwhile coaching throughout education programs and within the first five years of teaching should be a part of these formal partnerships.
Bridging the gaps through Black Greek Letter Organizations
However, important to note is that partnerships with BGLOs might require certain districts to, first, facilitate conversations and wrestle with how some policies and procedures might cause harm or negatively impact Black students.
While difficult, I believe such conversations are critical and demonstrate an intentional commitment to truly viewing BGLOs as partners in diversifying the teacher pipeline.
In closing, as colleges continue to search for solutions to increase the graduation rates of students of color, as the nation's school districts continue to fight to reduce the number of teacher shortages throughout its schools, and as the NPHC and BGLOs continue to position their purpose in serving and meeting the needs of people of color living within this generation, I believe this to be an initiative beneficial to all parties.