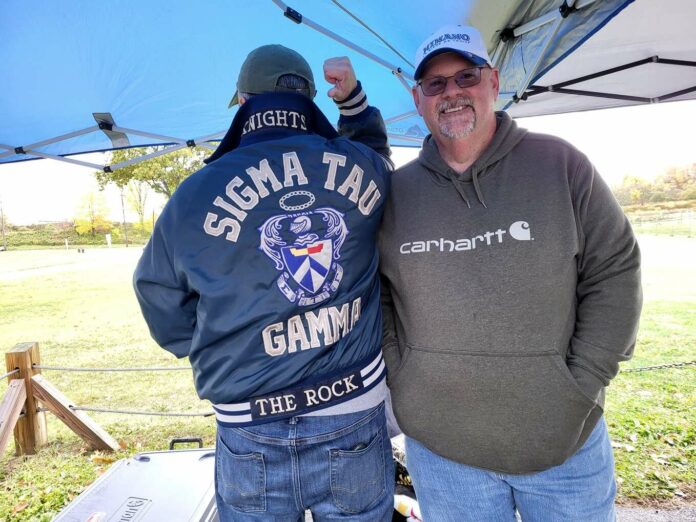 Grills were smoking, music was blaring, cornhole bags were flying, and either beer or hard seltzer were flowing, depending on the year participants graduated from Slippery Rock University.
The school's 2023 Homecoming Alumni Association Tailgate was held in the Blaise Scarnati Marching Band Field and parking lots before The Rock played California University of Pennsylvania on Saturday afternoon.
The various fraternities that set up an area to gather paid little attention to the chilly, drizzly precipitation during first part of the tailgating event.
{…}