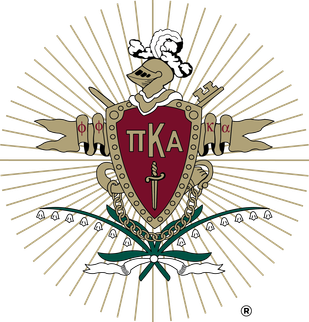 One Indiana State University fraternity decided to get into the Christmas spirit early.
Pi Kappa Alpha held a firewood sale Thursday evening to help benefit the Bethany House Christmas Store. The Bethany House Christmas Store helps families have a better Christmas buy giving away toys to local children.
Thomas Fralich is the philanthropy chair for this fraternity, and he loves being able to do things like this in the community.
"I love that it gives us a lot more purpose than just a normal day going to class doing the normal nine to five. We get to see the impact we have, the smile on people's faces, and to be able to see and talk to different people who are impacted by this," said Fralich.
NAACP holds Freedom Fund banquet
They were selling the firewood by the bundle or truckload. One truckload is equivalent to around three toys.
Jake Huber is their vice president, and he explains how rewarding something like this can be.
"It's a really great feeling when we go because we hand deliver the toys when we take them. We give them these shopping carts full of goodies that the kids then get and it makes you feel great," said Huber.
Helping out the community will always be one of the top things on Pi Kappa Alpha's priority list.
"You can really see how what we are doing isn't just a number on a page. It really does have an impact greater than we can imagine here," added Fralich.
The firewood sale was only Thursday, but Pi Kappa Alpha also raises money for the Indiana Special Olympics during the spring semester.