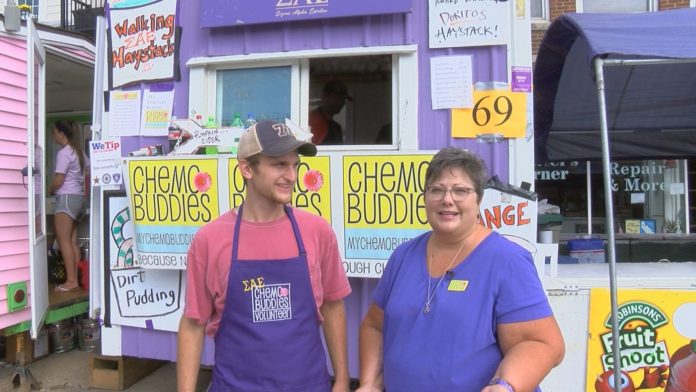 University of Evansville fraternity Sigma Alpha Epsilon is donating all the money it makes at its Fall Festival booth to help those fighting cancer in the Tri-State.
"People see Greek letters and they get a bad taste in their mouth," SAE fraternity member and Fall Festival Chair Austin Hopf said.
But these brothers are changing that – while changing lives.
SAE fraternity is supporting Chemo Buddies to make sure no one fights cancer alone.
"SAE always had a philanthropy a national philanthropy but then we decided we wanted to do something a little bit closer to home," Hopf said.
One of their brothers, Torrin Madden's mother, Kristine, fought breast cancer alongside her Chemo Buddies before passing away in 2016.