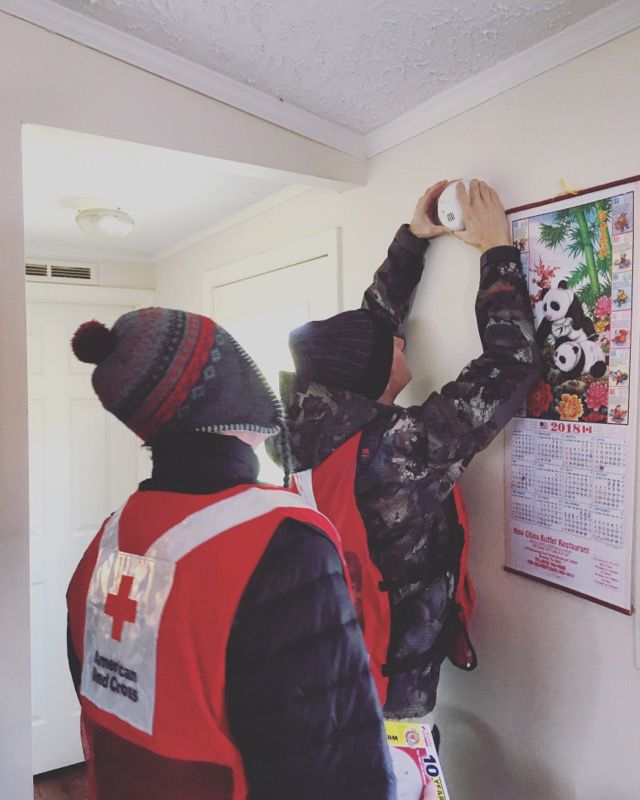 HIGH COUNTRY — Vicky Hawkins, a member of the American Red Cross, Blue Ridge Piedmont Chapter DAT (Disaster Action Team), recently witnessed firsthand the effectiveness of the Red Cross national "Sound the Alarm" event.
To date, more than 470 lives have been saved by the installation of free, 10-year life smoke alarms. Partnering with fellow team members Karen Acree and Daisy Waryold, they planned the High Country's event.
The American Red Cross, Appalachian State University students and representatives of the Boone Fire Department teamed up with the goal of visiting 167 households in two mobile home communities. They were to install free, 10-year life smoke alarms. Toys and disaster activity books were also distributed to the children.
Members of Delta Sigma Phi Fraternity, the school's American Red Cross Club and six bilingual students formed teams that installed smoke alarms and distributing fire safety information in both English and Spanish.
There are many homes in Avery County that would benefit by the installation of free smoke alarms, and as part of this year's national goal of installing 100,000 alarms in 40,000 homes, the Blue Ridge Piedmont chapter of the American Red Cross would like to partner with a civic organization, school or church group or civic-minded citizens to implement a Sound the Alarm campaign in Avery County.