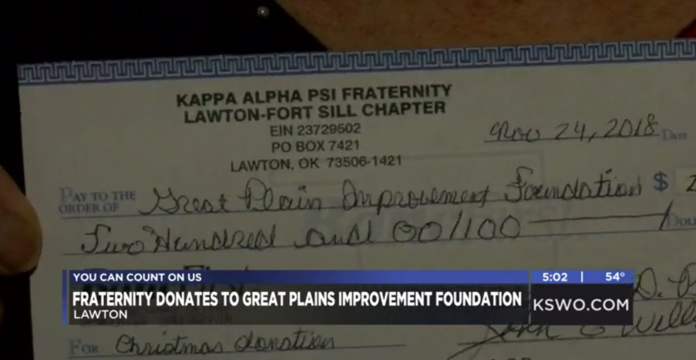 LAWTON, OK (RNN Texoma) – The Lawton Fort Sill Kappa Alpha Psi Fraternity is giving back to those less fortunate this holiday season.
The fraternity presented a check to the Great Plains Improvement Foundation on Friday. The organization offers six programs to assist low income individuals in local communities.
A member of the fraternity says it's the season of giving and this is one way they can do just that. "At this time of year its great because there are a lot in need, we see what others are doing and we want to be a part of it.The foundation is nonprofit and has lower income people and we wanna help people helping people," said John E. Williams of the Lawton Fort Sill Kappa Alpha Psi Fraternity. Williams says they will continue this service for as long as they're able to.
They've been teaming up with nonprofits since 2015.