IU alumnus Samuel Young has plenty of fond memories reading with children.
But one of his favorites, he said, is reading "If I Ran for President" to the children at The Rise, a program through Middle Way House that provides transitional housing and resources to families affected by violence.
Young, who graduated from IU in 1993, is the president of the alumni chapter of Alpha Phi Alpha. Their members and the undergraduate brothers come together every Wednesday to read with the children.
Every child at the reading group lives or has lived in temporary housing at Middle Way House or The Rise, and many have experienced domestic violence.
IU alumnus Tyler Kelley said he wanted to change that and give the children positive black male role models, especially because many may have never had one before.
Kelley formed the reading group in 2018 after his chapter participated in the Read for 200 program, a partnership with the city and the Commission on the Status of Black Males. The program was so successful that Kelley decided he wanted to make his own, he said.
Each Wednesday after school, the children burst through the double doors and greet their Alpha Phi Alpha reading partners.
Then they read.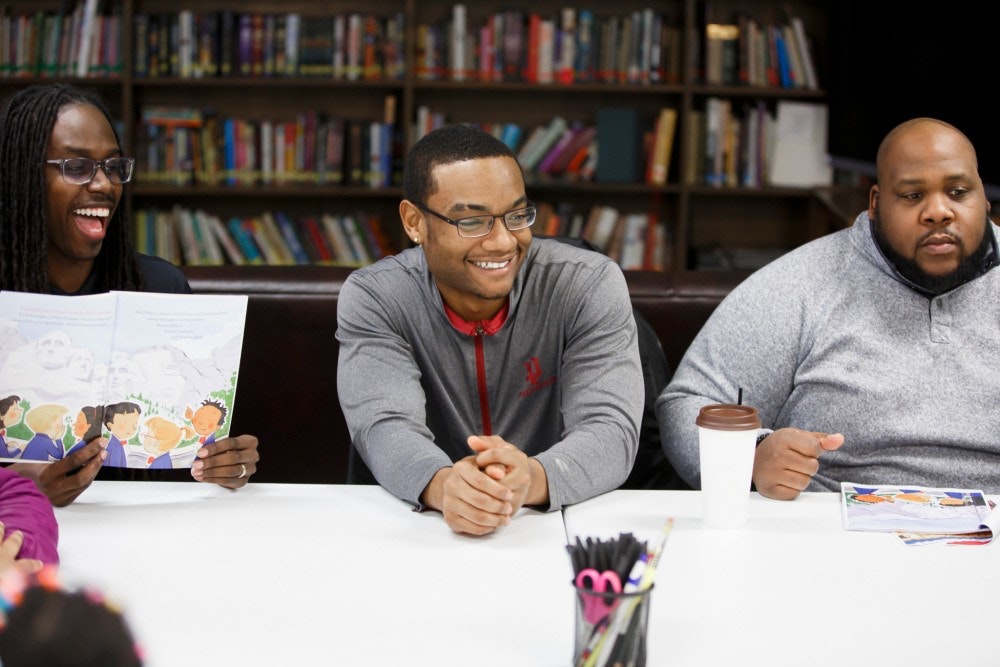 Kelley said the chapter members are supposed to read to the children, but they often like to let the kids read to themselves, too. He said it acts as supplemental education to what they're learning in school.
After they read "If I Ran for President" together that day, Kelley asked the children what they would do if they were president. One said they would make school optional. Another said they would "get themselves everything they wanted."
Kelley chuckles when he tells this story. One of the best parts of reading with the children is seeing their fun personalities shine through, he said.