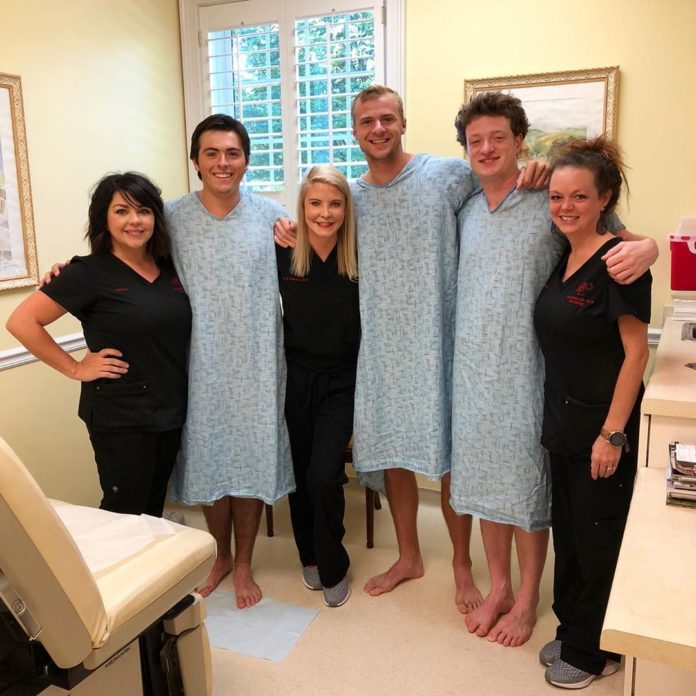 When the band Jester played its last show during AthFest this year, the members said there was only one event they would get back together for: Jam for Cam.
"It means a lot to us," drummer Clay Milling said. "A lot of us were pretty close with Cam."
Jam for Cam is the second annual fundraiser created to honor Cameron Fearon, a 19-year-old University of Georgia student and Sigma Nu fraternity member who died of metastatic melanoma in August 2018.
Part of the goal of Jam for Cam is to raise awareness about melanoma and to encourage people, especially college students, to get themselves checked by doctors if there is an irregular mark on their skin.
"Our entire board got checked out at Dr. Chastain's [dermatology] and posted it on Instagram," co-founder Matt Brown said.
Marketing director Bennett Porson said the organization met its goal, raised $100,000 and had just under 10,000 people at the show Friday night. The money goes to the Melanoma Research Foundation, Camp Carolina and The Preston Robert Tisch Brain Tumor Center at the Duke University Hospital. Tickets for this year's lineup of local live musicians at the Southern Brewing Company were $10.
CBDB,The Revelries and Underground Springhouse all rocked the stage along with Jester. Members of Sigma Nu, Fearon's fraternity, other Greek Life members, University of Georgia students and parents all came out to the show.
There were two stages for eight hours of constant music. Southern Brewing Company also produced just under 4,000 cans of a limited edition Funk Southern Ale for the event.
"It seems to be going over well," brewer Jon Doss said. "There's lots of cans in hands."
Many of the attendees also wore Jam for Cam shirts while enjoying the music, and Will Nichols, a junior biology major and Sigma Nu member, said Fearon would have loved it.
"He loved live music," Nichols said. "Wherever the party was, he wanted to be there. We didn't want to honor him in a sad way because Cam was not a sad guy."
The first Jam for Cam was held last year on the Sigma Alpha Epsilon, and it raised more than $70,000.
The organizers hope to grow the charity and are focusing on longevity. They don't want the event to define the charity. Rather, they want it to be a celebration just as much as a fundraiser.