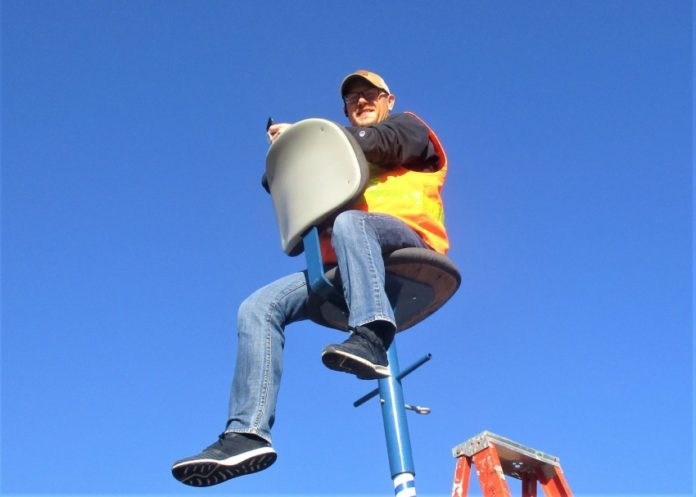 A local to Emporia, Kansas, agency supporting victims of domestic violence and sexual assault received a boost from Emporia State University's Phi Delta Theta fraternity over the weekend.
The Phi Delts' annual pole sit fundraiser generated over $4,200 for SOS, Inc., and that total will climb through the week. Director Connie Cahoone credited fraternity members, who dealt with blustery conditions Friday to help the effort.
People can still contribute online by going online to http://soskansas.com/phi-delta-theta-pole-sit/. Cahoone says the money will help to "fill gaps" for abuse victims by helping to purchase groceries or baby items, pay for attorney fees and offset other crisis needs. Money also helps to train CASA volunteers.