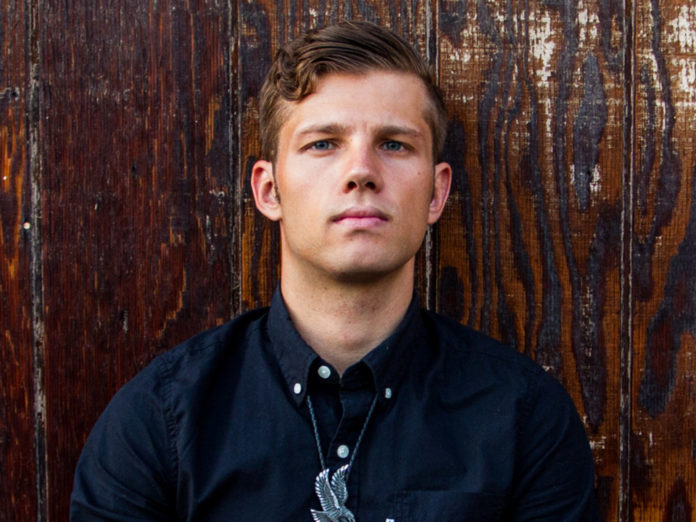 Check out our interview with talented Orange County folk rock artist Colby Davidson who just released his new single/music video "Capture The Wind."
"'Capture The Wind' was written during a time I was feeling pretty alone," Davidson explains. "I really wanted to get back with my ex but she wasn't having it, understandably so because I later realized I wasn't the best boyfriend to her when we dated. So being alone I romanticized the past heavily. I tried to talk with her but it wasn't going anywhere so this was me saying the balls in your court; you send the first message. I think I wanted to say it in a song and have her hear it. I like to do that, to speak to people through my songs. It's kind of fun and messed up in a way because it's a one-sided conversation. I learned that from Dylan."
Davidson grew up in Santa Cruz, CA and is currently studying at Chapman University in Orange County where he is a brother of Delta Tau Delta.
Follow Colby at @colbydavidsonmusic
Hi Colby, please tell us a little about you?
I am a 23-year-old songwriter, frontman, producer, marketing student, Lord of the Rings fan and lover of making pizza. I front two groups — my roots rock Colby Davidson and my alternative rock band Analogue Spirit. I was born and raised in Northern California but now reside in Orange County attending Chapman University.
Describe yourself in 3 words?
Ambitious, thoughtful and serious (most of the time)
Who has made the biggest impact on your life so far, and why?
That's a hard question to answer. Probably my high school music teacher Jim Stewart, guiding me musically and giving me the discipline to be playing at the level I'm at.
How did you get started in the business?
My mother and father have instilled a love of music in me since birth by testing to see if I remembered a band and song name, as well as by taking me to many live concerts. It wasn't until 7th grade that I decided to pick up the guitar after listening to Stevie Ray Vaughan and Jimi Hendrix. Since the beginning, I was writing songs to express myself and creating my own music. I never much liked playing other people's music. I was part of a few bands as a supporting role until I learned how to lead and from then on I was always the frontman and manager of each group.
Did you go to music school?
I did…three in fact. First was Berklee College of Music's five-week program in the Summer of 2014. Boston was cool but I couldn't see myself living there for 4 years. Second was Musicians Institute in Hollywood. I went there for two weeks after graduating high school. I realized the second week in, while they were showing us the major scale, I didn't need a 50,000 certificate that says I could play guitar. Third is my current university, Chapman. I study Music Technology there and my one-on-one teaching is excellent.
Describe your sound in 3 words?
Melancholic, soulful, hopeful
Who influenced you and why did you choose to make music?
I chose to make music because I liked the way it made me feel and the actual sound. Lots of people listen to music for different reasons, say their friends listen to it or its popular; I literally just enjoy the way it sounds.
My earliest influences: Jimi Hendrix, Stevie Ray Vaughan, The Beatles, Led Zeppelin, Bob Dylan and Pink Floyd
Influences relevant to this act: The Band (My dad is obsessed with The Last Waltz), Bob Dylan (I listened to the compilation cover album Chimes of Freedom an insane amount of times, Neil Young's Harvest, Nathaniel Rateliff & The Night Sweats (Saw them live at Monterey Pop Festival's 50th anniversary), Mumford & Sons, James Bay, Matt Corby, Rayland Baxter, Houndmouth, and anything coming out of Muscle Shoals
To name all of my influences: Pink Floyd, The Beatles, Jimi Hendrix, Stevie Ray Vaughan, Led Zeppelin, ACDC, Nirvana, Mahavishnu Orchestra, Miles Davis, The Band, Death Cab for Cutie, Nathaniel Rateliff & The Night Sweats, Fleet Foxes, The Shins, Santana, Bob Dylan, Tedeschi Trucks Band, Rayland Baxter, Rolling Stones, Ravi Shankar, Butterfield Blues Band, Joe Bonamassa, Mumford & Sons, the list really goes on
Do you ever get nervous?
Not anymore. I used to when I was younger, but I know no one is there to judge me and the people there want to have a good time and enjoy the music. No one is hostile and if they were, they wouldn't be worth your time.
What is your next goal as a musician?
To establish a fan base and tour around the West (or anywhere it may pop up)