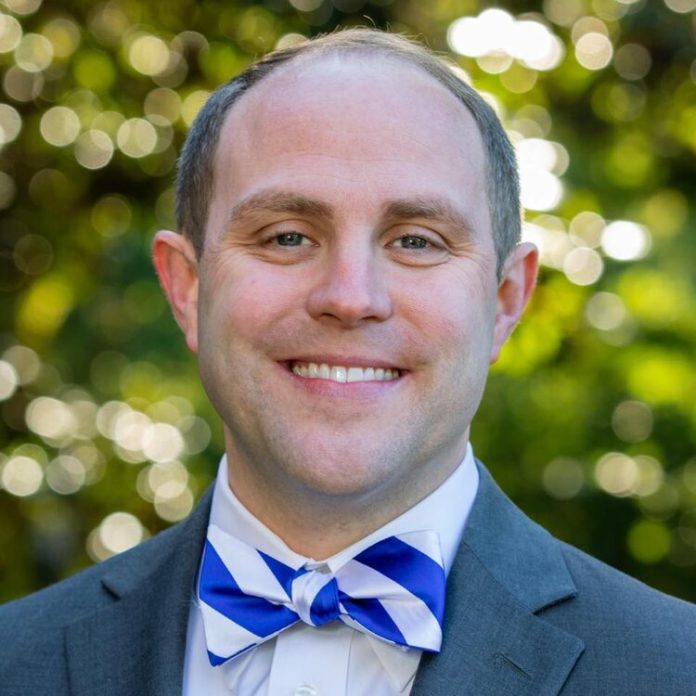 Phi Kappa Tau Foundation Chairman Wes Fugate, Centre '99, has been appointed the newest President of Wilson College, a role he will assume in January 2020. 
Dr. Fugate earned his PhD in Higher Education from the University of Georgia in 2012; a Masters in Higher Education Administration with an emphasis on Institution Advancement from Vanderbilt University in 2005, and a Bachelor's in Dramatic Arts and Economics from Centre College in 2002. Dr. Fugate has spent many years working in higher education; he served as a Guest Lecturer at Lynchburg College, Randolph College, and the University of Georgia, as well as numerous presentations on higher education structure and policy at a variety of institutions. Dr. Fugate has worked with enrollment management and student affairs, supported the work of Boards and Trustees, and led successful communication and marketing efforts.
Dr. Fugate's new responsibilities will include enhancing the student experience, managing enrollment, providing financial stewardship, fundraising, building the alumni base, and enhancing relationships with the community. 
Dr. Fugate's official statement:
I am humbled and honored to be selected to lead Wilson College into its next 150 years. While Wilson's commitment to opportunity, honor and providing a high-quality liberal arts education are what drew me to consider this position, ultimately getting to know the people of Wilson helped me to fall in love with the institution. Wilson has a remarkable history and I am excited about collaborating with students, faculty, staff, alumni, trustees and friends of the college to chart a path for its future success.
The Wilson College Board of Trustees voted unanimously to appoint Dr. Fugate on October 19th out of a pool of over 100 candidates. Wilson is a private liberal arts college in Chambersburg, Pennsylvania. Dr. Fugate will be the 15th President in its 150-year history.
You can read the Wilson press release here.
Want to share your story with us? Submit news here.