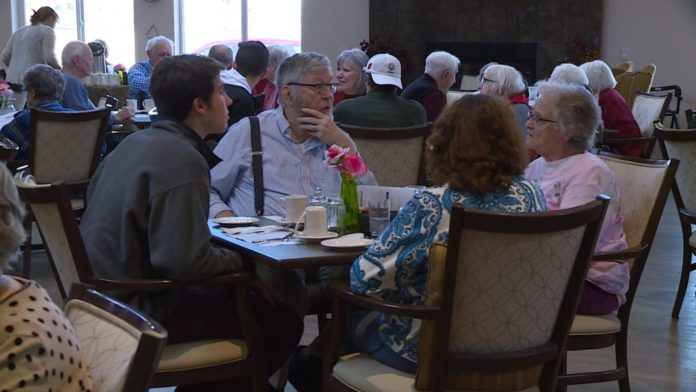 MIDDLETON (WKOW) — Some UW-Madison fraternity members spent their afternoon at a senior living community to help raise awareness and money for cancer research.
Members of Pi Kappa Alpha had a lunchtime chat with people at The Jefferson, talking about mens' health, including prostate and testicular cancers. They then played bean bag baseball.
Fraternity members say they're glad to connect with a different generation to raise both money and awareness.
"It's an issue that doesn't get enough attention in the press, and we feel that as a fraternity, an organization that is based on improving the lives of ourselves and others, that we wanted to come out and make a difference," said Daniel Adix, External Vice President of UW's Pi Kappa Alpha fraternity.
Holiday Retirement, which owns The Jefferson, made a donation to the Movember foundation after the lunch.