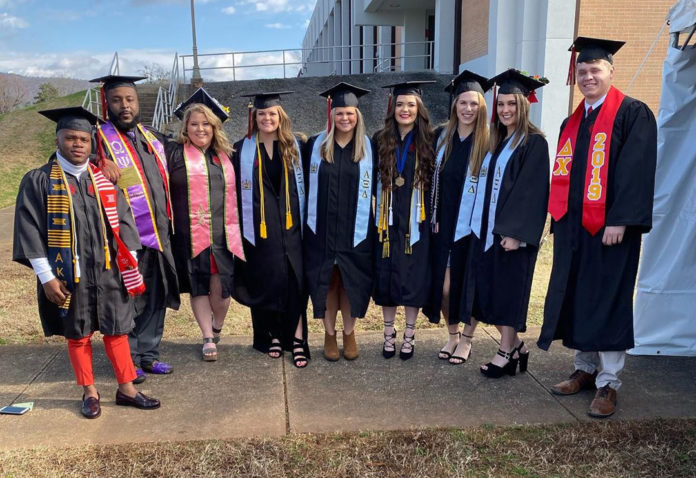 Fraternities and sororities at Jacksonville State University collectively volunteered 25,983 hours in the community and raised $191,144 for charitable organizations in 2019, an 86% increase in both categories compared to 2018.
The Dean of Students office denoted 2019 as "the most philanthropic year in JSU history" for fraternities and sororities.
"I think this accomplishment reflects the values of fraternities and sororities," said Joshua Robinson, the assistant dean of students for fraternity and sorority life. "I am proud of our fraternities and sororities for increasing their service hours and philanthropic dollars by 86% in 2019."
Sororities took top honors in both cagetories. The chapter that raised the highest amount of money is Zeta Tau Alpha, totaling $51,055 in 2019. Alpha Omicron Pi accumulated the most service hours, earning a total of 17,472 hours.