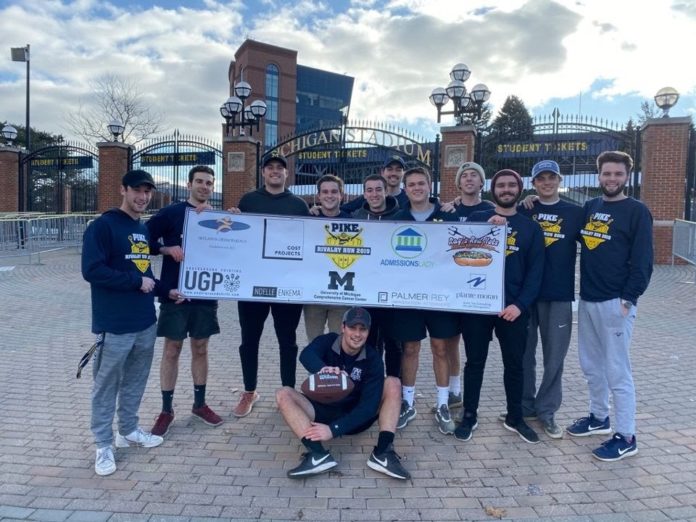 Beta Tau Chapter has hosted the Rivalry Run philanthropy event for 16 years. Since its creation, Rivalry Run has raised $568,000 for the University of Michigan Rogel Cancer Center.
In anticipation of the university's rivalry football game against Ohio State, members of Beta Tau run a football from one campus to the other, ending where the game is being played that year, to raise funds for the Patient and Family Support Services Program. The 187-mile trek through the dark, often cold, Midwest has become a staple of Beta Tau history. In 2019, chapter members began the Rivalry Run in Columbus, Ohio, and ended at the Big House in Ann Arbor.
Brothers participate in individual fundraising efforts and enlist the help of event sponsors. The chapter's 2018 gift of $50,000 allowed the Rogel Cancer Center to hire a new therapist for the impatient care center. This led to over 700 patients, many of whom were unable to receive medical care in the past, receiving care at no cost to them.
In 2019, the men of Beta Tau broke their fundraising record by finishing the donation period with a total of $52,211. The chapter hopes to continue breaking its fundraising record each year as the event grows.