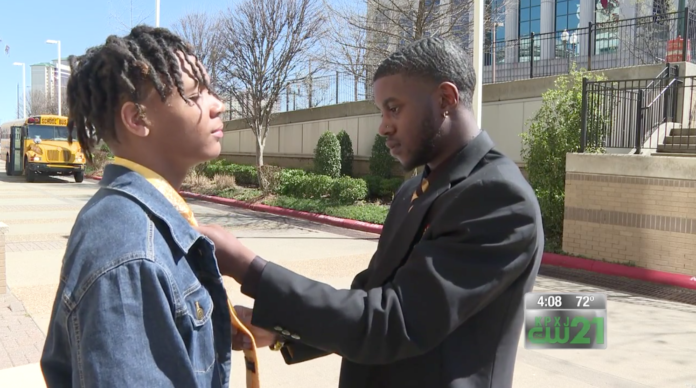 SHREVEPORT, LA. – The brothers of Alpha Phi Alpha Fraternity Inc. have served communities across the US for more than a century.
The fraternity kicked off their 74th Southwestern Regional Convention in Shreveport Thursday by mentoring nearing 600 young men.
The fraternity held an event called "Saving our Sons" with the purpose being mentorship.
The event focused on team-building exercises, encouraging the participants to express themselves and teaching them how to tie a tie.
"We want them to say that Alpha Phi Alpha gave you a gift and is investing in you," Alpha Phi Alpha Regional VP Tarrynce Robinson said. "So when they have an interview for that internship, community center wear that tie."
Green Oaks High School student O'marion White says the summit taught him to stick to his mindset.
"Sometimes people will try to get in your head and try to bring you down but there's always one person that will bring you up and that's God and he will never let you down," White said.
"For them to come out and teach us how to better ourselves instead leaving us to do whatever we want to do I appreciate that because who knows where I'll be if they didn't come and help me and realize the better meant that we should do," Magnolia School of Excellence student Lontarion Germany said.